YCWPD 066
-
Mobile 5G: Emerging Opportunities and Challenges
10697335
Description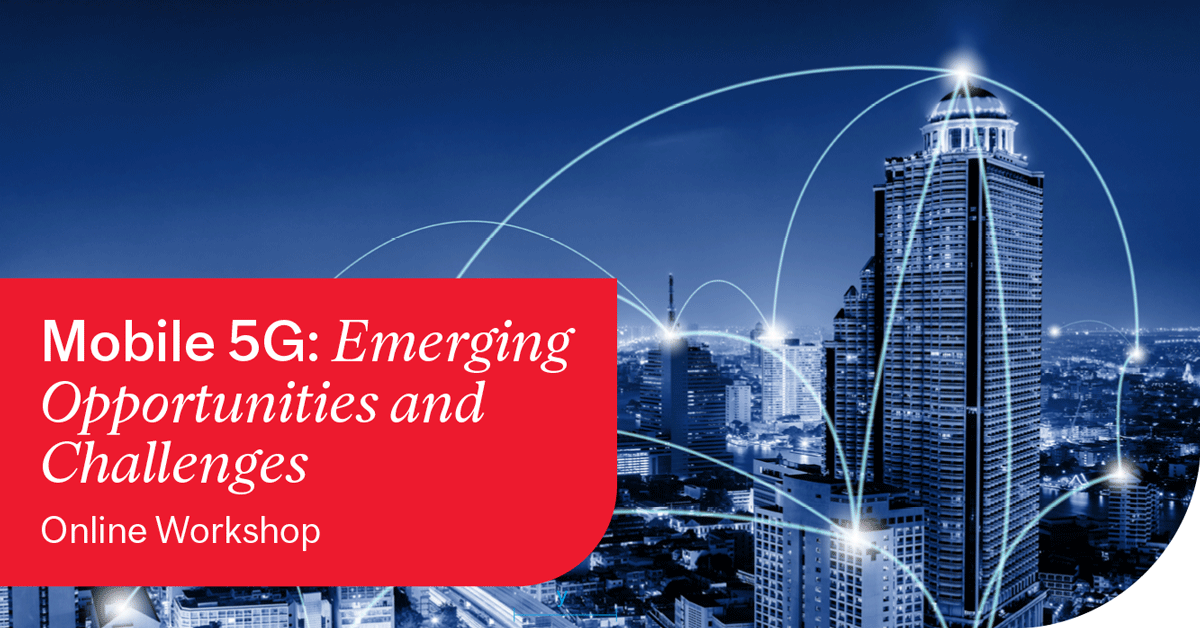 Mobile 5G is the next generation mobile standard following in the footsteps of 4G technology, which was launched across the globe about 10 years ago. Early 5G deployments have begun in the USA and parts of Asia and Europe. Canadian deployments are starting in 2020/2021.
According to the Accenture Strategy 2018 report commissioned by the Canadian Wireless Telecommunications Association, 5G technology is expected to add ~ $40 billion in annual GDP and 250,000 permanent new jobs to Canadian economy by 2026.
This practical workshop will provide a comprehensive overview of 5G market dynamics and insights into emerging short- and longterm commercial opportunities, key industry players, technologies, benefits and challenges.
Articles on 5G
Topics Covered
What's up with 5G?
Mobile Evolution and Roadmap
5G Fundamentals and Building Blocks
5G Industry and Ecosystem Challenges
Target 5G Use Cases and Benefits
North American Commercial Status - USA and CANADA
How can businesses best prepare for this 5G tsunami
Learning Outcomes
Upon completion of this workshop, you should be able to:
Explain the global 5G ecosystem – equipment suppliers, SW players, impacted verticals and related geopolitics
Describe key 5G technologies and architectures
Distinguish between shorter and longer term use cases and related benefits and challenges
Appreciate the North American commercial status of 5G technology
Who Should Attend?
Business and technology leaders focused on emerging technologies and innovation
Managers, SMEs, and business professionals from various industries including communications, media, technology/SW platforms, government, banking/finance, transportation, aviation, retail, supply chain, healthcare, agriculture, energy, manufacturing, defense, and CPG
Investors and entrepreneurs who need to better understand 5G high value opportunities

Course Fee: $495
Duration (hours): 7
Discounts: McGill alumni and current students, as well as corporate groups of 3 or more participants, benefit from a 15% discount.
Required fields are indicated by .