YCWPD 057
-
Understanding Blockchain: Beyond the Hype
3241320
Description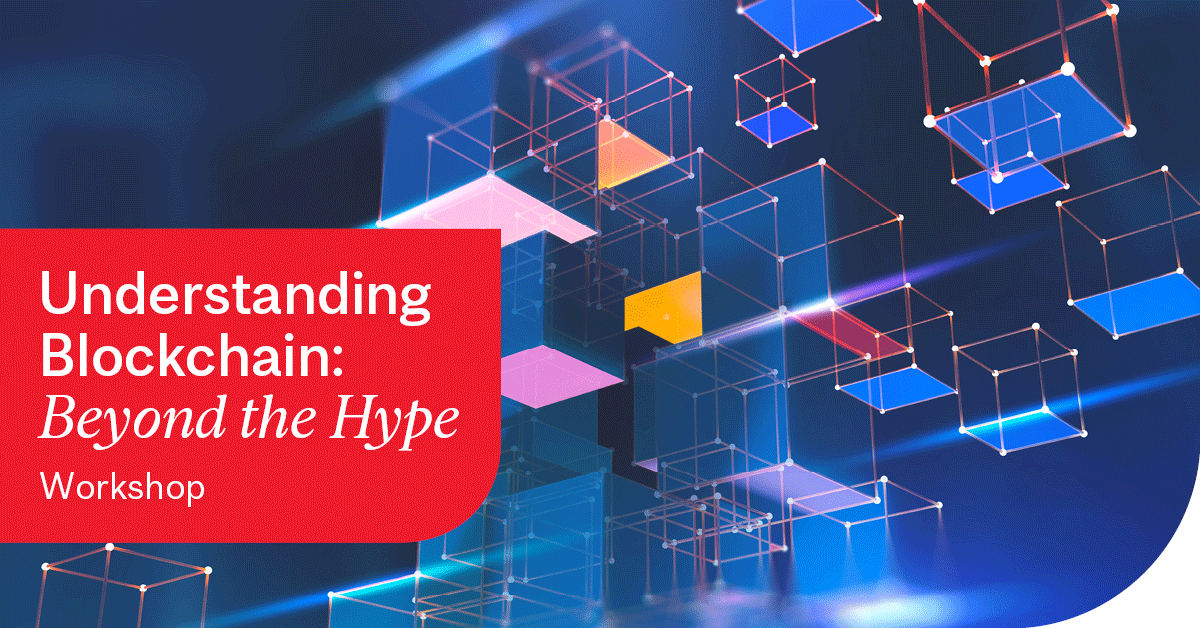 Blockchain will impact multiple existing business models across almost every domain. With over 90% of financial institutions, 30 governments, and thousands of companies from almost every industry already riding the wave, Blockchain is expected to impact the world in the same manner the internet did many years ago.
This workshop will provide a comprehensive 360° overview of the origins, evolution, building blocks and technologies of Blockchain. Practical use cases, benefits and challenges across various industries will be explored. You will gain a clear understanding of Blockchain and where it stands today beyond the hype, the building blocks of Distributed Ledger Technologies and its most common platforms used today. Furthermore, you will identify what are the profiles and steps needed to adopt Blockchain in business.

Topics Covered
Overview
Blockchain Fundamentals
Blockchain Building Blocks
Evolution of Blockchain
Use Cases and Practical Applications
Benefits of Blockchain
Challenges
Blockchain Technology, Most Common Platforms & Uses
Required Profiles in Organizations
Governance & Security
Learning Outcomes
Upon completion of this workshop, you should be able to:
Explain what blockchain is, its building blocks as well as its evolution to its current state.
Key terminology and concepts.
Appreciate practical use cases, benefits and challenges of Blockchain in business.
Describe most common Blockchain technologies, their uses, advantages and disadvantages.
Identify the steps and competency profiles needed to adopt Blockchain in an organization.
Who Should Attend?
Business Leaders
Technology Leaders
Managers and professionals across all industries wishing to gain clear understanding of Blockchain technology and its business value
Innovation Leaders
Change agents from government, banking, supply chain, healthcare, pharma, retail, agriculture and transport industries

Course Fee: $595
Duration (hours): 7
Discounts: McGill alumni and current students, as well as corporate groups of 3 or more participants, benefit from a 15% discount.
Required fields are indicated by .