YCWPD 062
-
Data Visualization and Storytelling with Tableau
6666007
Description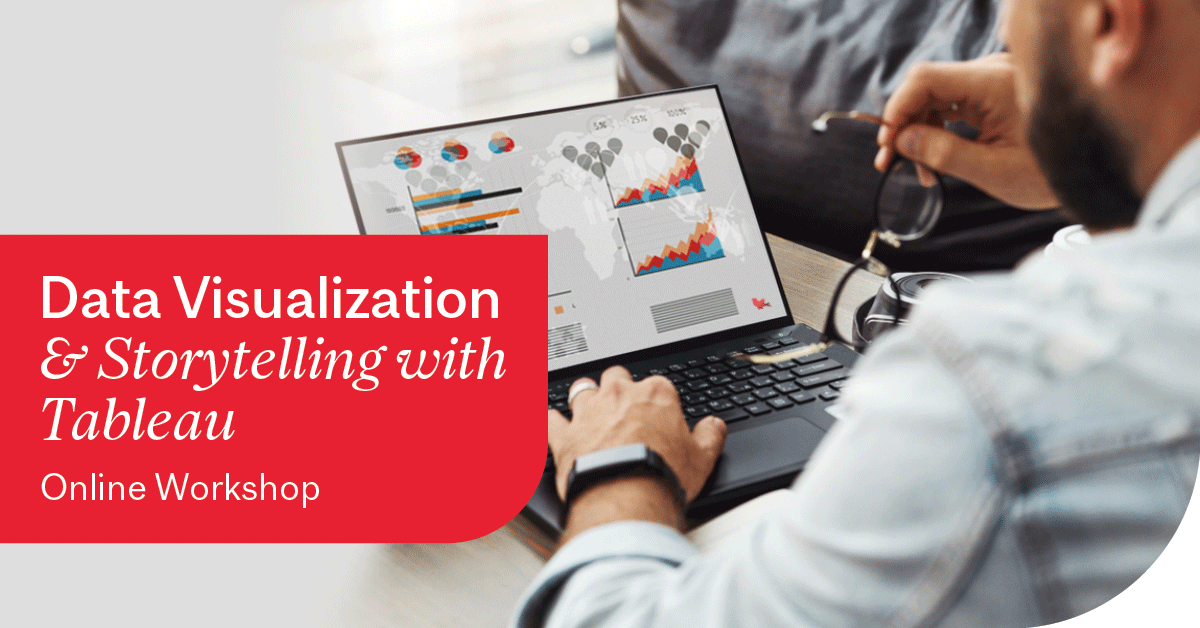 Do you want to communicate insights from data clearly and effectively? Have you ever struggled with explaining data or finding the best way to present it visually? Have you come across graphs that obscured more than clarified the data?
Stand out as a professional capable of extracting more value from data. Increase the validity and credibility of your insights by mastering the art and science of data visualization and storytelling.
During Day 1, this practical workshop will address fundamental principles of data visualization using real-world examples to demonstrate how improvements in graphs can make a difference in understanding and communicating insights drawn from data. On Day 2, you will be able to practice your newly acquired skills through hands-on exercises using Tableau – a powerful business intelligence platform that helps turn data into insights.


(12 INFORMS PDUs)
The PDUs earned through this non-credit-bearing course can be used by CAP and aCAP certificants to satisfy the 30 PDUs needed to renew their certification every three (3) years. More Info.
Topics Covered
Day 1: Storytelling and Data Visualization Principles
The basics of perception for the human eye
What makes a graph honest, clear, helpful, and efficient
Tips on how to tell a story based on the data
Day 2: Data Visualization Hands-on
Explore key Tableau features and workspace
Create visualizations using Tableau
Combine visualizations into dashboards in Tableau
Create a data story using Tableau
Learning Outcomes
Upon completion of this workshop, you should be able to:
Avoid major but common mistakes of data visualization
Apply a process to question data and explore data visually
Ask the right questions of data before creating graphs
Choose the right graphs to visualize a given insight
Apply methods to draw the attention of an audience
Create different types of visualizations in Tableau
Combine visualizations into an interactive dashboard or a story
Create calculated fields to create more robust visualizations
Create compelling stories and insightful dashboards
Share visualizations with your team and the world
Notes
You may bring your own laptop or use one of the computers provided in class.
Who Should Attend?
Professionals working with data who wish to improve their data visualization and storytelling skills.

Course Fee: $895
Duration (hours): 14
Discounts: McGill alumni and current students, as well as corporate groups of 3 or more participants, benefit from a 15% discount.
Required fields are indicated by .