YCWPD 016
-
Business Analysis for Project Managers
58010
Language of Delivery
English
Delivery Formats
In-Class
Description
In times of cost-cutting measures the question is often asked: Do I need both a Project Manager and a Business Analyst? This workshop will help bridge the knowledge gap between project management and business analysis.
The complexity of projects is forever increasing and the demand for delivering quality solutions on time and within cost is still critical for project success. Business Analysis techniques and tools are core enablers and project managers are aware of this reality.
This workshop prepares students to better understand the tasks and activities performed by a Business Analyst throughout the project life cycle with a focus on requirements and requirements management. It provides an overview of the skills, tools and techniques that are required to elicit requirements at different levels, whether working in a Waterfall or hybrid Agile environments.
A threaded Business Case with numerous hands-on team exercises is leveraged to apply the industry best practice techniques and skills. Hints, tips and best-in-class techniques will be shared and applied. Agile ingredients will be injected into the Requirement Workshop approach leveraging the 5Cs of a great Business Analyst and 6Ps of a fantastic BA-PM facilitator.
Topics Covered
Module 1 – PMs in BA World
Today's challenges
Best Practices & Standards
A Guide to the Project Management Body of Knowledge, (PMBOK®Guide) & BABOK – Similarities & Differences
BA & PM Comparative Analysis – Competencies & Skills
Module 2 – Requirements in the Real World
Definition & Requirement types as per Best Practices
SMART
From Text, Business Process, Use Cases to Business Rules
Documentation, verification and validation techniques
Documenting Constraints & Assumptions
Risk identification
Module 3 – Requirements Elicitation Techniques
Understanding the What and Why of requirements elicitation
Choosing the right elicitation technique
The art & science of questioning
Key elicitation techniques for success
Module 4 – Requirements Management for Success
Requirements Engineering versus Requirement Management
Leveraging various requirements prioritization techniques
Hints & tips for better managing requirement attributes & traceability, with and without tools
Managing requirement changes effectively
Module 5 – Requirement Workshop – A Pragmatic Approach
Understanding the What & Why
Designing, preparing and executing best in class Requirement Workshops
Requirement facilitation Golden Rules
Closing
Key take away items for continued success
Next Steps into the world of Business Analysis
Sharing of the BA Toolbox
References
Tools
Learning Outcomes
At the end of this workshop, the participants will be able to:
Apply numerous world-class Business Analysis techniques in their work environment immediately.
Understand the differences and interrelationships between the Project Manager and the Business Analysis
Better communicate with all project stakeholders using best practice business analysis tools and techniques.
Elicit, document, analyse, verify and validate requirements at all levels.
Possibly seek to become professionally certified by the International Institute of Business Analysis-IIBA® (CBAP® or CCBA®).
---
Who Should Attend
Project managers, SMEs and other project stakeholders wishing to understand the tools, techniques, processes used by Business Analyst.
---

---
PMI® Professional Development Units (PDUs): 14.00 (8.00 Technical, 3.00 Leadership, 3.00 Strategic)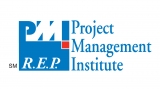 The PMI Registered Education Provider logo is a registered mark of the Project Management Institute, Inc.
---

Instructors