YCWPD 013
-
Coaching as a Management Skill to Achieve Exceptional Performance
58005
Description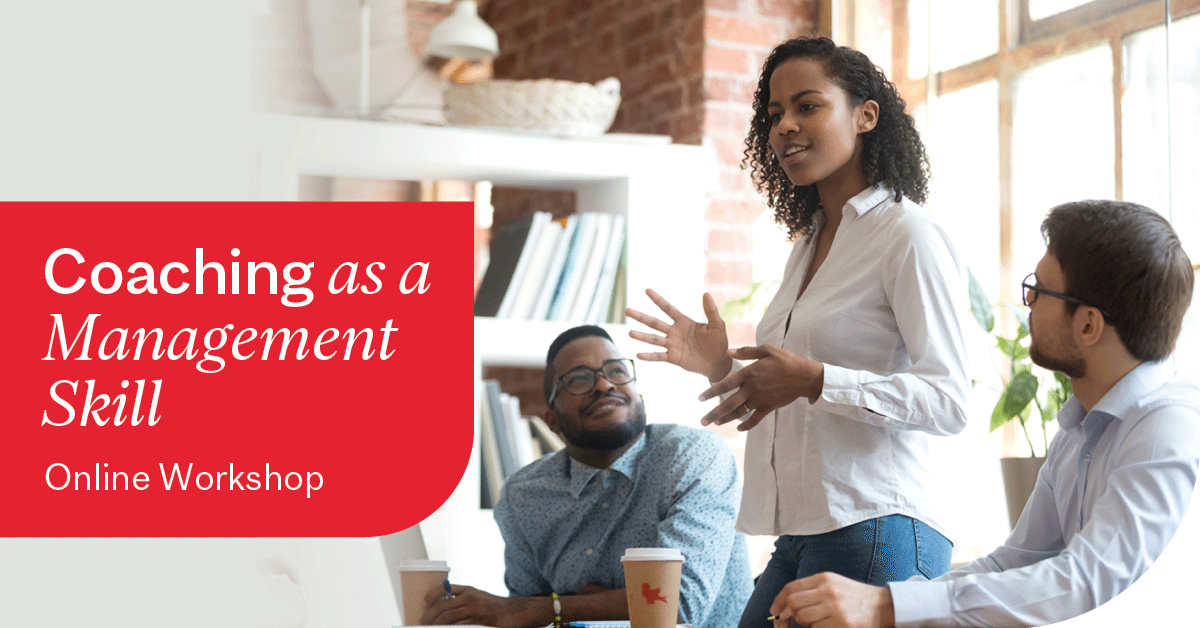 Managers who are effectively involved in the growth and development of their employees make behaviour change happen. The manager with a coaching mind-set builds a work environment that guides employees to achieve higher levels of skills, increased engagement, and promotes personal development. As more organizations adopt a coaching culture, the need for expertise in coaching grows.
Coaching recognizes the inherent potential of people and as a collaborative process (manager-employee) widens the sphere of intellect and impacts the learning process. By using a "coach approach," managers shift from being directive and controlling to coaching for exceptional results.
This interactive workshop offers managers an opportunity to envision how they can develop a coaching culture by discovering the inherent benefits of a "solution-focused" model of coaching. Participants will gain the understanding of how coaching promotes trust and collaboration, leads to better working relationships, and can enhance motivation, engagement, and commitment in the workplace.
Topics Covered
What is coaching?
Process of coaching in the workplace
Personal coaching styles
Understanding of coaching models
Tool chest of coaching skills
Case scenarios
Situational skills of coaching
Coaching for motivating others
Coaching for engagement
Coaching for performanceCoaching practice and feedback sessions
Learning Outcomes
At the end of this workshop participants will be able to:
experience first-hand the cutting edge coaching technology currently used by coaches
demonstrate that self empowerment is a key component in embedding coaching into the culture of an organization
leverage employees' strengths in order to improve opportunities for growth
set and communicate appropriate goals and expectations when coaching employees
provide positive and constructive feedback in a way that motivates and leads to positive changes
learn "what to say" and "how to say it" when providing feedback to staff.
Who Should Attend?
Executives, managers, and supervisors; Staff looking to progress into a management position; Professionals wanting to learn advanced communication and coaching as a management skill.

Course Fee: $895
Duration (hours): 14
Discounts: McGill alumni and current students, as well as corporate groups of 3 or more participants, benefit from a 15% discount.
Required fields are indicated by .