YCWPD 013
-
Coaching: the Key to Managing Performance Success
58005
Language of Delivery
English
Delivery Format(s)
In-Class Learning
Description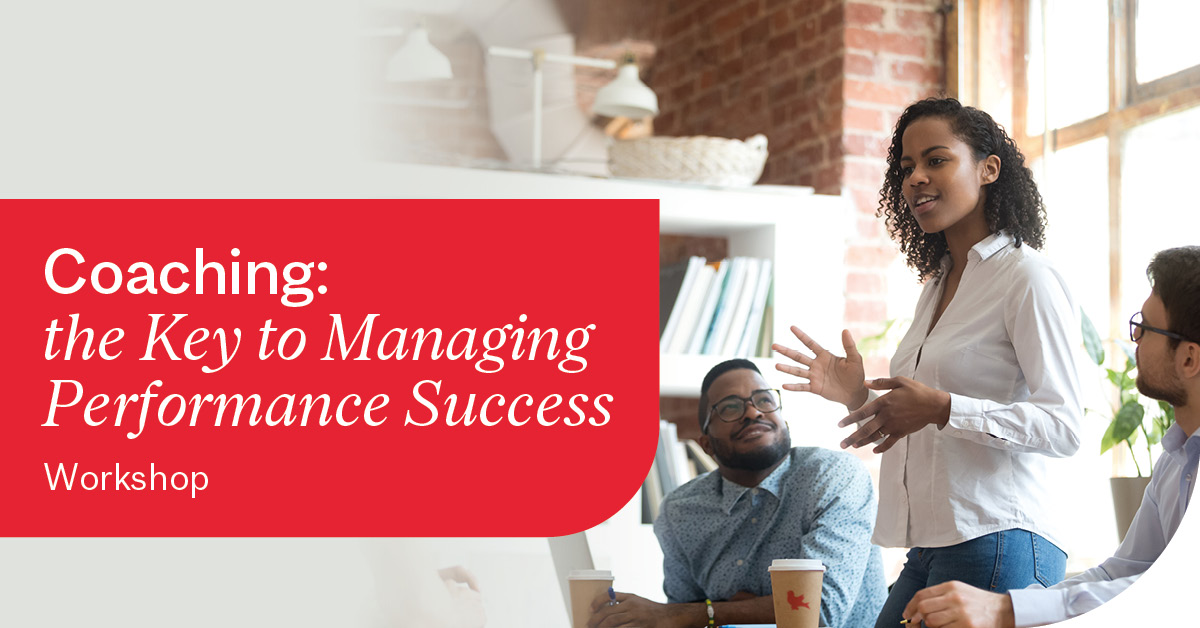 Studies have shown that a full 25% of bottom-line results stem from the leadership behaviours of managers. Yet what are those "leadership behaviours"? A good start is to look at how effective leaders use a coaching approach and coaching techniques to bring out the best of their employees. A manager who uses coaching creates an environment that helps to guide employees in skill development, strength deployment, and also helps with culture, climate and employee retention.
As a collaborative process, both the coaching manager and employees work together to achieve performance success, and in turn, this helps to model a learning culture in the organization, where managers shift from directing, controlling, and being "difficult", to one where they coach for heightened performance and heightened results.
This workshop combines learning about coaching with applied, hands-on practice in a range of communication practices, from feedback to motivation, and, of course, coaching itself. That 25% of the bottom-line... it's in how a manager leads by coaching.
Topics Covered
Communication as a "system" to be understood and used.
Empathy at the centre of communication, and coaching.
The methodology of coaching.
Active listening.
Coaching models…and more importantly, what's useful in those models.
Coaching for motivation, engagement and commitment, and performance.
Coaching practice and feedback sessions.
Learning Outcomes
At the end of this workshop, participants will be able to:
Understand how to communicate more effectively.
Use the building blocks of coaching to leverage employee skill and commitment.
Create a collaborative and productive environment wherein employees excel.
Provide positive, constructive feedback that motivates and leads to results.
Role model these attributes so that others can see, do, and surpass their previous best, thus creating a learning organization.
Who Should Attend?
Executives, managers, and supervisors (i.e. managers at all levels) as well as "high potentials", and professionals who wish to learn and incorporate advanced communication and coaching abilities in their work settings.
Required fields are indicated by .