YCWPD 005
-
Getting Ready to Lead: Starting off on the Right Path
57289
Langue d'enseignement
Anglais
Mode d'enseignement
En classe
Description
L'intérêt envers le leadership a augmenté de façon exponentielle depuis les dernières décennies et reflète les changements rapides dans le monde. D'après diverses études, les qualités de meneur ont un effet sur la réussite personnelle et le rendement de l'entreprise. La manière traditionnelle de commander et de contrôler ne fonctionne plus pour gérer le personnel. De nos jours, les entreprises ont besoin de meneurs à chaque niveau organisationnel et ceux qui démontrent des aptitudes à diriger se voient attribuer de plus grandes responsabilités.
Le but de cet atelier est d'aider le participant à voir autrement le leadership et à devenir lui-même un leader en développant ses propres capacités. L'atelier lui permet d'apprendre et de faire valoir des compétences spécifiques acquises par des pratiques d'excellence pour se diriger lui-même d'abord, puis diriger les autres.
Plan de cours
Leadership versus management
Conscience de soi
Stress et gestion du temps
Confiance
Communication
Pouvoir et influence
Styles de leadership Appartenance à une équipe et leadership
Apprentissage continu
Résultats des apprentissages
À la fin du cours, le participant pourra :
Démontrer ses capacités de se diriger et de se gérer lui-même
Éviter les pièges habituels du leadership
Utiliser ses forces comme levier et dépasser ses limites pour se développer en tant que meneur
Avoir des comportements qui mènent à de solides relations de confiance
Avoir une bonne écoute pour établir des relations, communiquer pour obtenir des résultats
Utiliser différentes stratégies d'influence pour vaincre les résistances et obtenir l'engagement des autres
Découvrir son propre style de leadership et l'adapter à la situation pour être plus efficace
Optimiser les comportements du leader et des membres de l'équipe
Définir son propre plan de perfectionnement pour être à son meilleur en tant que leader
---
Qui sont les intéressés ?
Cet atelier s'adresse à tout professionnel qui est appelé à mener les autres, de façon formelle ou informelle, afin qu'ils accomplissent bien leur travail. Bien qu'il soit conçu dans le but d'aider les chefs et les nouveaux gestionnaires à partir sur la bonne voie pour diriger les autres, cet atelier s'adresse aussi aux gestionnaires d'expérience qui sentent le besoin de changer leur style de leadership pour être plus efficace.
---
Membres de l'OIQ



Une fois terminée ou passée, cette activité sera inscrite dans votre profil de membre.
Remarques
Individual Coaching Sessions
Need more guidance and support? Why not book coaching sessions?
A series of individual coaching sessions in a confidential one-on-one setting is one of the most effective ways to reinforce and to support the transfer of learning from the classroom to the workplace and/or personal life.

What is coaching?
The International Coach Federation defines coaching as a partnering with clients in a thought-provoking and creative process that inspires them to maximize their personal and professional potential. Coaching is a professional relationship in which an individual gets support in achieving a specific personal, professional or organizational goal through an open dialogue with a trusted partner. Coaching is task-oriented and performance-driven.

Your coaching package consists of:
- Five coaching sessions over a period of six months:
- Session 1 (30 mins): This initial session will be aimed at discussing your needs, challenges and desired goals, as well as, setting a schedule and format for future sessions.
- Session 2 (60 mins): Will deal with applying the learning to specific leadership challenges you are currently facing.
- Sessions 3 + 4: (60 mins each) - These sessions are designed to discuss results achieved on initial goals, any obstacles encountered, setting subsequent goals and, identifying any further support required.
- Session 5 (30 mins) - This final session will bring closure to the coaching relationship with a review of results and final recommendations.

Please note: Coaching sessions can take place by Skype, phone or web-conferencing. You will be able to discuss and agree on a specific schedule and format of the sessions directly with your coach.
Fees: $1,200 ($300 x 4 hours) per person per workshop. Additional 1-hour sessions will be charged at $350/hour + taxes

Click here to register for Individual Coaching Sessions
---
PMI® Professional Development Units (PDUs): 21.00 (0.00 Technical, 21.00 Leadership, 0.00 Strategic)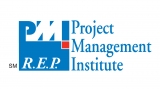 The PMI Registered Education Provider logo is a registered mark of the Project Management Institute, Inc.
Chargés de cours