YCBS 102
-
Fondements droit immobilier et copropriété au Québec
505405
Language of Delivery
French
Description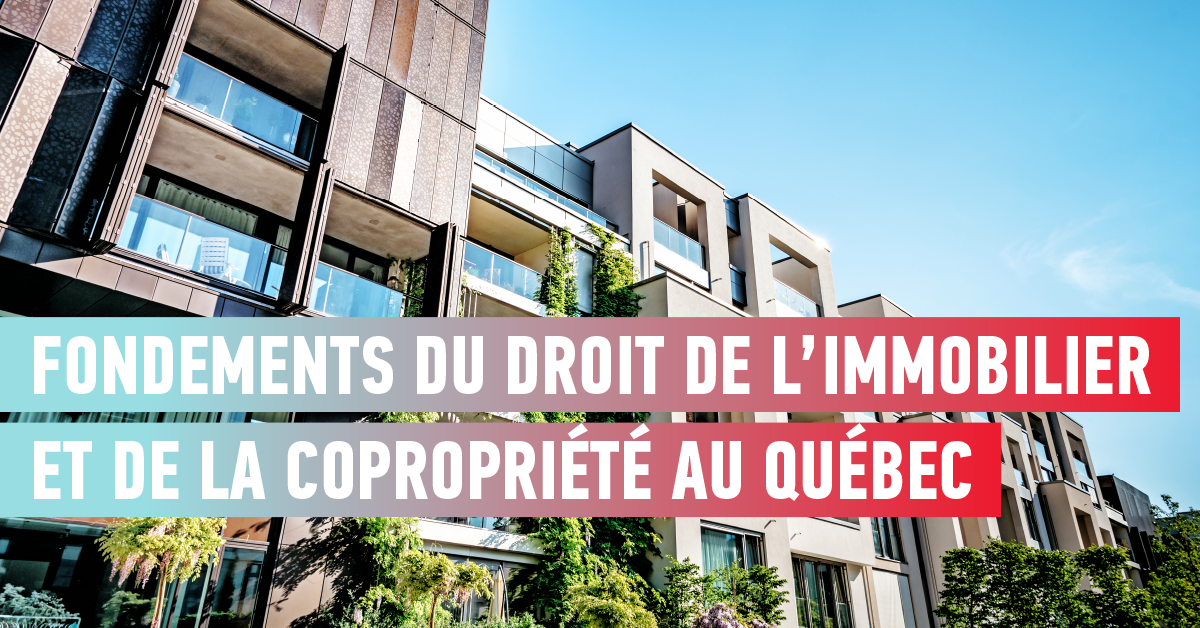 The main legal principles contained in the Civil Code of Quebec and other legal frameworks governing residential and co-ownership properties. The various frameworks and the minimum obligations the various parties and identifying possible actions when required.
Notes
This course is offered in bilingual format: lectures are offered in French. Course material is provided in both English and French. Participants can communicate with the instructor and submit their written assignments in either English or French. 35 hours of classroom instruction plus approx.15 hours of pre-course readings and assignments.
Applies Towards the Following Programs
Required fields are indicated by .