YCBS 102
-
Fondements du droit de l'immobilier et de la copropriété au Québec
505405
Description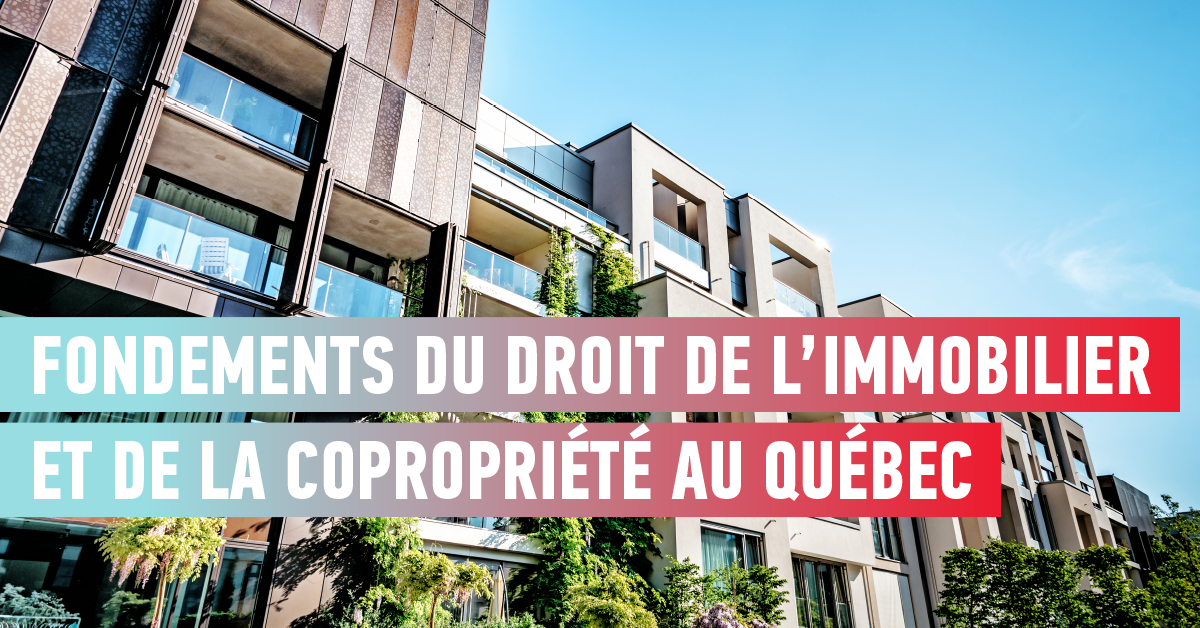 This course focuses on the main legal principles contained in the Civil Code of Quebec and other legal frameworks governing residential and co-ownership properties. Gain an understanding of the various frameworks and the minimum obligations of all parties and learn how to identify possible actions when required.
Topics Covered
Buying and selling a property
Rights and duties of the seller

Rights and duties of the buyer

Rights and duties of the stakeholders: real estate broker, notary, land surveyor, building inspector
Leases of dwellings and commercial units
Rights and duties of the landlords

Rights and duties of the tenants

The lease
Co-ownership law
Types Of Condominiums

Tracking The Creation Of Divided Co-Ownership

The Birth of a Syndicate
The cadastral plan

Declaration of co-ownership

Components of the immovable

Fraction's sale by the developer and the developer's warranties & obligations / warranty plan

Loss of control of the syndicate by the developer - the provisional administration

The transitional meeting

The transition and the reception of the common portions by an independent board of directors
Rights, duties and responsibilities of the various participants in the co-ownership

Register of the co-ownership

Condominium's insurance and insurance trustee

Common expenses

Co-owners' general meetings and decisions

Proxies

Management, maintenance, repair and replacement

The litigations: of the syndicate, the administrators and the co-owners

The arbitration clauses of mediation

The defects, workmanship and violations of art rules

Prescription and deprivation delays

The charter of human rights and freedoms

Public order
The End of a Divided Co-ownership
Applies Towards the Following Programs
Required fields are indicated by .