YCOPD 001
-
Introduction to Post Traumatic Stress Disorder
502717
Language of Delivery
English

and

French
Delivery Format(s)
Self-directed Online
Description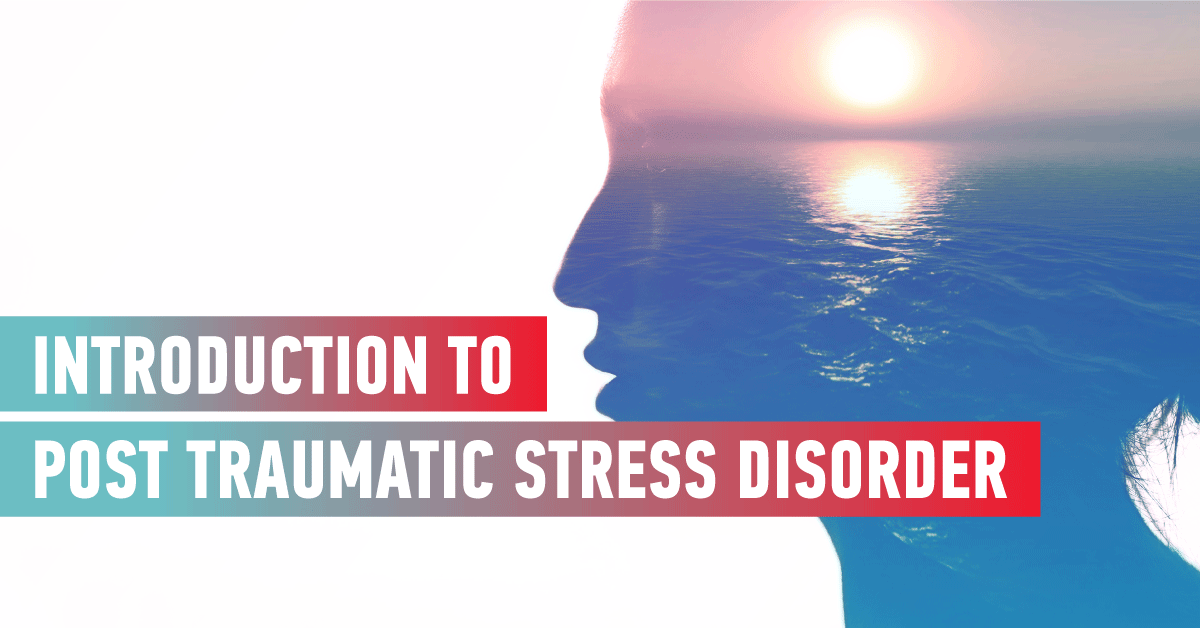 This online course allows participants to gain fundamental knowledge about post-traumatic stress disorder (PTSD) as described in DSM-IV-TR.
Participants – professionals or students in mental health – will learn how to recognize the symptoms associated with PTSD and assess their frequency and intensity.
This course also allows participants to familiarize themselves with the concepts of distress and peritraumatic dissociation.
This course uses the APA (American Psychiatric Association)'s DSM-IV-TR (Diagnostic and Statistical Manual) diagnostic criteria to define the symptoms of post-traumatic stress disorder.
Due to the retirement of the Adobe Flash software, access to this course will be unavailable after December 31, 2020. The last day to register is October 31st, 2020.
Topics Covered
Presentation of the Info-trauma website providing essential information about the post-traumatic stress disorder and resources for professionals:
- History of trauma
- Definition trauma
- Differences between stress and trauma
- The PTSD?
- The dissociation
- What is resilience?
- What is debriefing? Is it considered effective?
- Pharmacology and psychological trauma

Readings and downloadable tools to assess immediate and post-immediate reactions after a disaster:
- Case Studies
- Downloadable Rapid Triage Kit
- Downloadable Rapid Diagnostic Kit
- Printable Guide for Victims

Interactive online training modules with three video vignettes featuring all post-traumatic symptoms through an interview between an expert in mental health and a person suffering from PTSD.
Advice and tips on life skills for victims are provided throughout the Info-trauma website and the interactive online training modules.
A test of 60 multiple-choice questions on trauma, assessment of post-traumatic stress disorder as well as on how to behave with victims.
Learning Outcomes
At the end of this course, you will be able to:
Broadly define basic concepts related to trauma.
Recognize and assess symptoms of post-traumatic stress disorder according to DSM-IV-TR, peritraumatic distress as well as peritraumatic dissociation.
Assess for symptoms of psychological distress following a wide-scale traumatic event (eg.: terrorist attack) by having the capacity to effectively execute a psychological triage.
Use the following scientifically-validated diagnostic tests: Semi-structured clinical interview (Montreal Clinician-Administered PTSD Scale; M-CAPS), the Impact of Event Scale-Revised (IES-R), the Peritraumatic Distress Inventory (PDI) and the Peritraumatic Dissociative Experience Questionnaire (PDEQ).
Notes
This training is available exclusively online and utilizes an autonomous format. Participants must demonstrate independence and be comfortable with the online training format. The Introduction to Post-traumatic Stress Disorder training is currently available in English and French.
Required fields are indicated by .