YCTTR-ETF
-
Translation Entrance Examination - English to French Option
19782
Language of Delivery
French
Description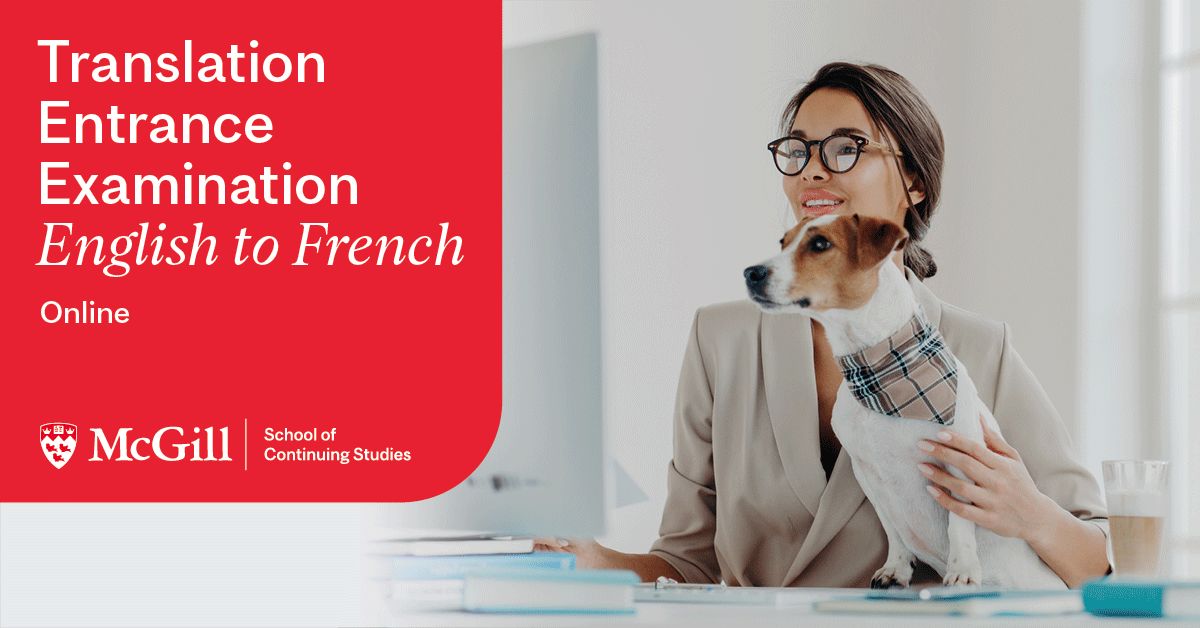 The Entrance Exam is in English and French. The program is bilingual.
As one of the steps for potential admission to the Translation program, applicants must complete and successfully pass an Entrance Examination. The exam tests participants' preparedness for translation studies in the languages used by the program.
Entrance Examination results are valid for one year. Students can only write the test once per session. There is a non-refundable test fee, payable at the time of online registration. The test result is available 3 to 4 weeks later and will be mailed directly to the student.
Testimonials
"I worship languages, so I started considering translation. I really enjoyed the learning process, as well as working with great teachers and meeting colleagues from different backgrounds. I got exactly what I wanted from the program."
- Joanne Paquette, Certificate in Translation
Required fields are indicated by .