YCWPD 078
-
Introduction to Business Analytics using Excel
16367691
Language of Delivery
English
Delivery Format(s)
In-Class Learning
Description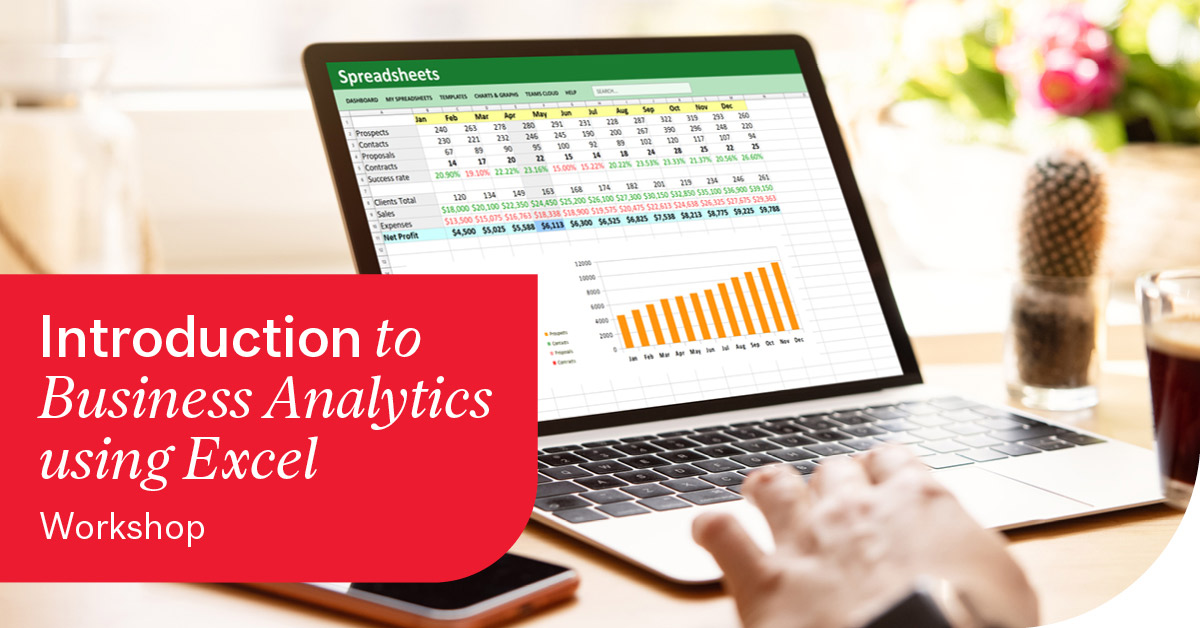 Business analytics integrates statistical analysis, management science, and information technology to solve business problems. Although Excel is one of the most popular and accessible software packages, most users are unaware of its multiple data analysis functions. The Analysis ToolPak in Excel offers powerful tools that allow users to perform statistical and financial analyses using various analytics techniques, including descriptive statistics, correlation, and regression.
The objective of this practical hands-on workshop is to demonstrate to participants how they can use various Excel functions and tools to perform sophisticated data analyses and transform data into valuable business insights.
Topics Covered
Introduction to business analytics
Descriptive analysis
Correlation analysis
Predictive modelling using linear regression
Learning Outcomes
Upon completion of this workshop, participants should be able to:
Summarize a data set using descriptive statistics
Identify patterns using correlation analysis
Produce linear regression models
Examine the results of linear regression models
Notes
Participants need to have access to:
Microsoft Excel (2016 version or later) installed on their computers (not accessed via web browser)
Prerequisite(s) and Corequisite(s)
Basic knowledge of Excel.
Who Should Attend?
Open to anyone who wishes to learn about the field of business analytics and who wants to use Excel as their data analysis tool.
Required fields are indicated by .