YCBS 282
-
Digital Promotion and Advertising
14633991
Description
Official Description
6.0 Continuing Education Units (CEUs)
Overview of digital marketing channels and how they work together as part of a digital ecosystem including social media, Search Engine Optimization (SEO) and Search Engine Marketing (SEM). Review of various digital advertising methods from both a technical and innovative perspective to reach a wider audience. Introduction to social media marketing, influencer marketing, display and video advertising. Digital marketing campaign measurement and analytics.
Supplementary Information
35 contact hours plus approximately 25 hours of assignments
Notes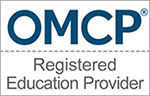 Prerequisite(s) and Corequisite(s)
Applies Towards the Following Programs
Required fields are indicated by .