YCLCT 601
-
SCS Job Fair - Employer Registration
144433
Description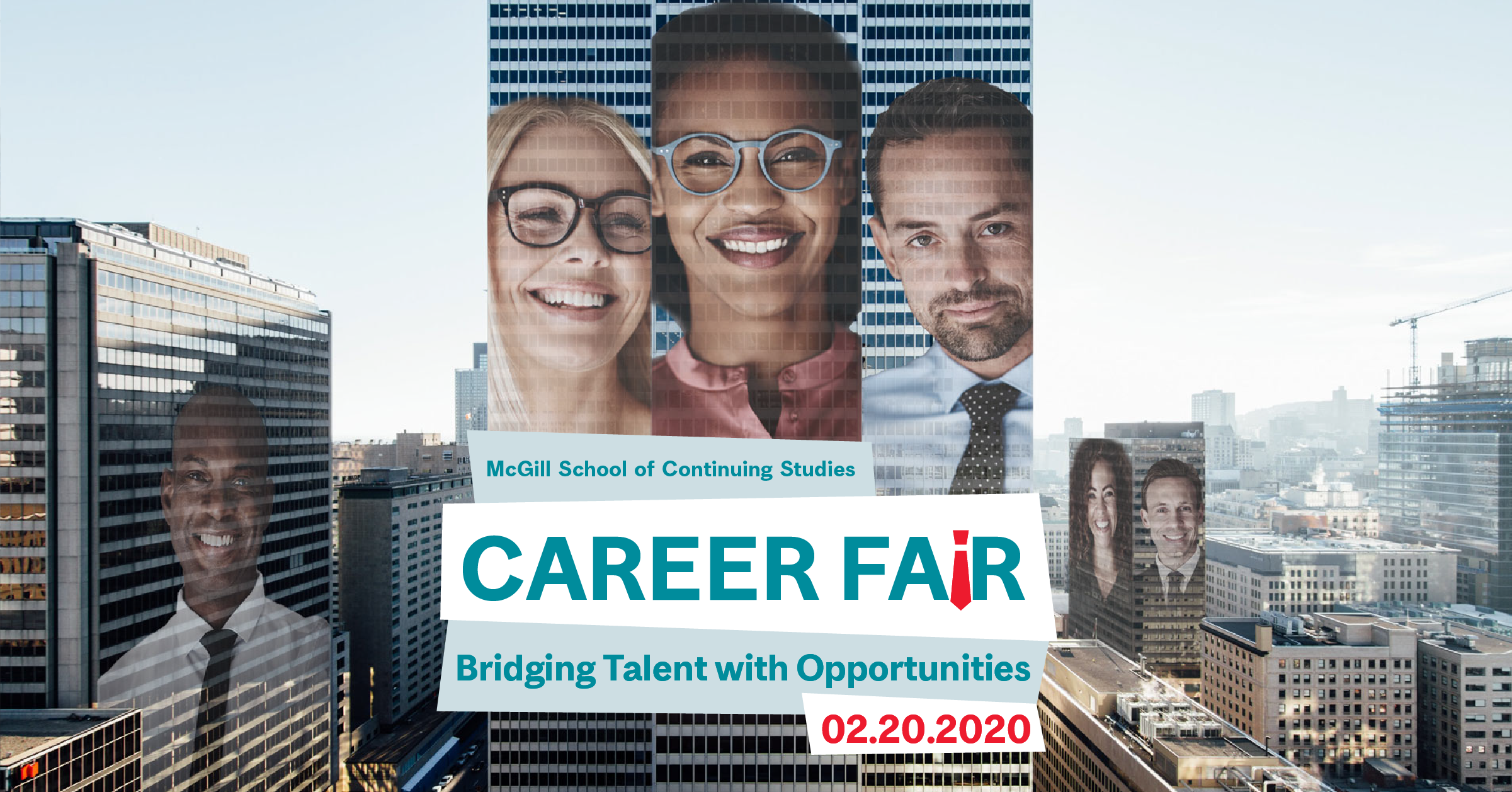 ARE YOU RECRUITING? WE'VE GOT THE TALENT YOU NEED!
McGill's School of Continuing of Studies Career Fair is the place to connect with qualified professionals for your current and future job openings. For the first time, our Career Fair will feature a Career Networking Cocktail, allowing you to informally chat with prospective candidates from the School of Continuing Studies, local universities and other professionals who are eager to meet you. Our fair attracts professionals with all levels of experience currently enhancing their knowledge and skills in several areas including Project Management, Human Resources, Communications and Public Relations, Translation, Artificial Intelligence (IA), Supply Chain Management, Aviation, Accounting and Finance, and much, much more!
We look forward to welcoming you at the Holiday Inn & Suites Montréal Centre-ville Ouest on February 20, 2020!
Career Fair 11:00 a.m. – 4:30 p.m. (Exclusive to McGill SCS students and alumni from 11 a.m. – 3 p.m.)
Career Networking Cocktail 5 – 7 p.m.
Location Holiday Inn & Suites Montréal Centre-ville Ouest 1390, boulevard René-Lévesque Ouest
For more information, please contact us at cats@mcgill.ca or by telephone at 514-398-8800, extension 04553
Required fields are indicated by .