YCWPD 068
-
McGill's Level I CFA® Program Exam Preparation Workshop
11203698
Language of Delivery
English
Delivery Format(s)
In-Class Learning
Description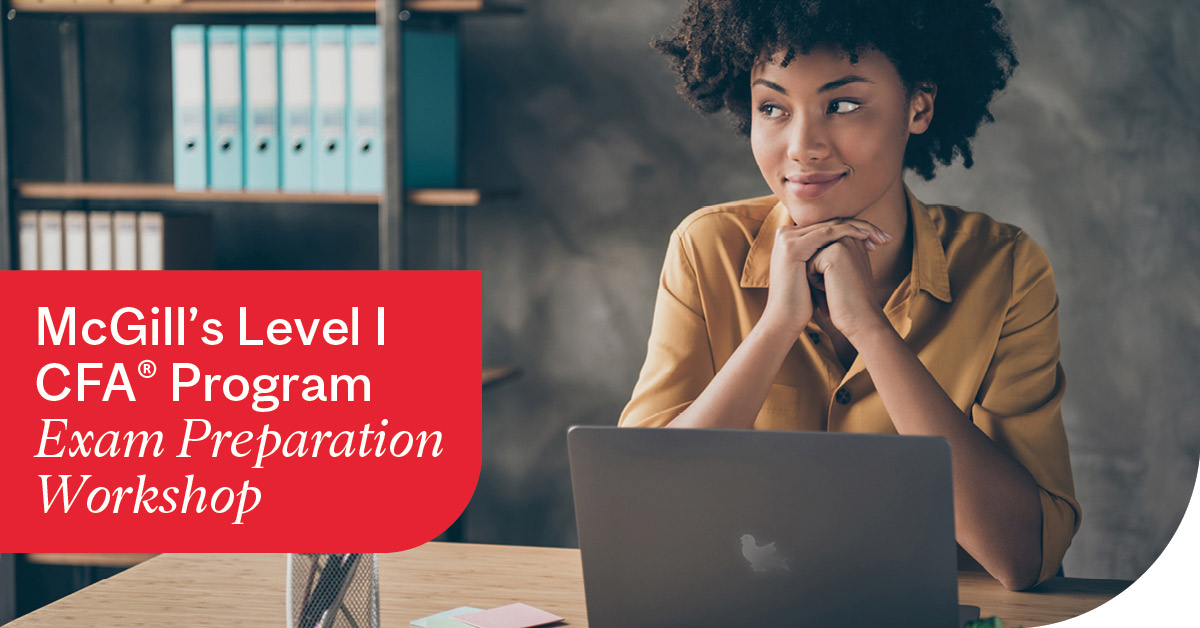 This coaching workshop provides a lean and well-thought out CFA® Level I exam preparation program that will "fire up" your motivation to keep you on top of your study schedule, thereby significantly increasing your chances of passing the exam.
The focus is on getting you in the right mindframe for the CFA® exam "study marathon"; on monitoring your exam preparation progress; and on troubleshooting technical difficulties with the exam material. By using a personalized approach, and by making extensive use of quizzes composed of exam-style questions, you will be coached on what you need to do to be well prepared. Participants are expected to review the topic material before each coaching session, during which the discussions will clarify and improve your understanding of both the concepts underpinning exam questions and the rationale for solving them.
McGill SCS is a member of the CFA Institute Approved Prep Program.
Topics Covered
CFA® Level I Curriculum topics (sequentially):

Ethics
Quantitative Methods
Economics
Financial Reporting and Analysis
Corporate Finance
Equity Investments
Fixed-Income Investments
Alternative Investments
Derivatives
Portfolio Management

Study methods and exam preparation techniques: approach, motivation, discipline, resilience
Learning Outcomes
Upon completion of this workshop, participants should be able to:
For every topic in the CFA® Level I Curriculum, understand the underlying concepts and retrieve such concepts under high-pressure exam conditions
Read CFA® Level I Exam questions objectively and answer them correctly within 1 ½ minutes per question allotted during the exam
Who Should Attend?
Individuals who are planning to write the CFA® Level I examination (offered by the CFA Institute).
Required fields are indicated by .