YCTTR-DLT
-
Graduate Diploma in Legal Translation - Entrance Examination (English and French)
11065726
Language of Delivery
English
Description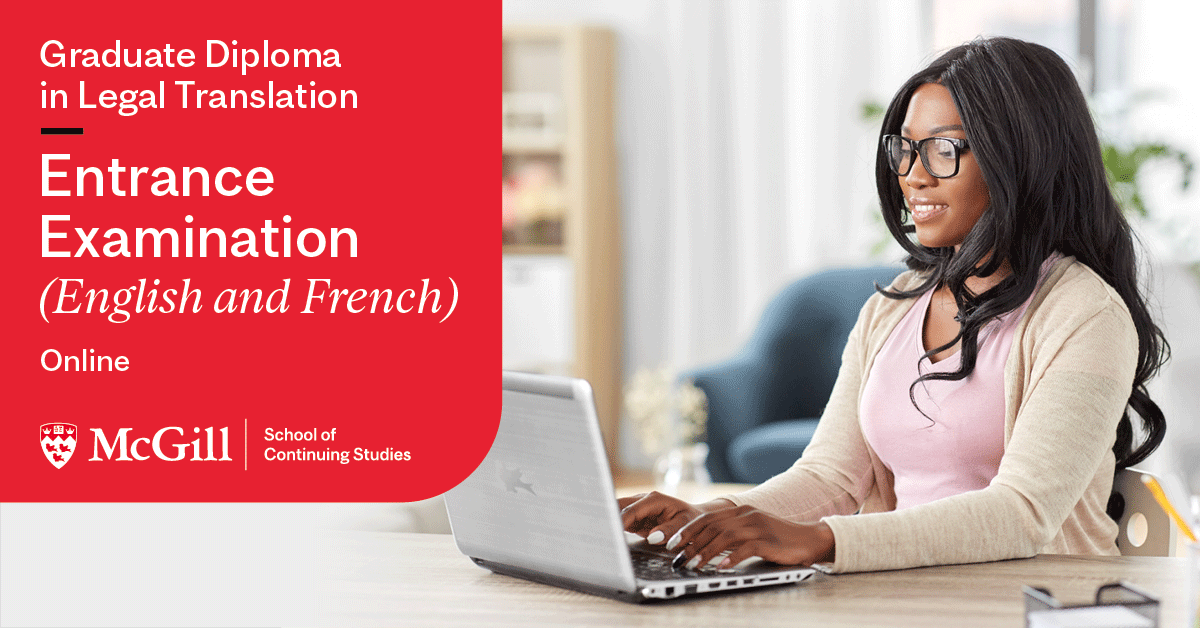 The Entrance Exam is in English and French.
Are you interested in obtaining more specialized skills with the Graduate Diploma in Legal Translation?
As one of the steps for potential admission to the program, applicants must complete and successfully pass an entrance examination. The exam tests participants' preparedness for their studies in both English and French.
The test result will be available 3 to 4 weeks following the exam date and will be mailed directly to the student.
Students can only write the test once per session. Entrance Examination results are valid for one year. There is a non-refundable test fee, payable at the time of online registration.
Required fields are indicated by .