YCWPD 023
-
Conflict Resolution
58016
Language of Delivery
English
Delivery Format(s)
In-Class Learning
Description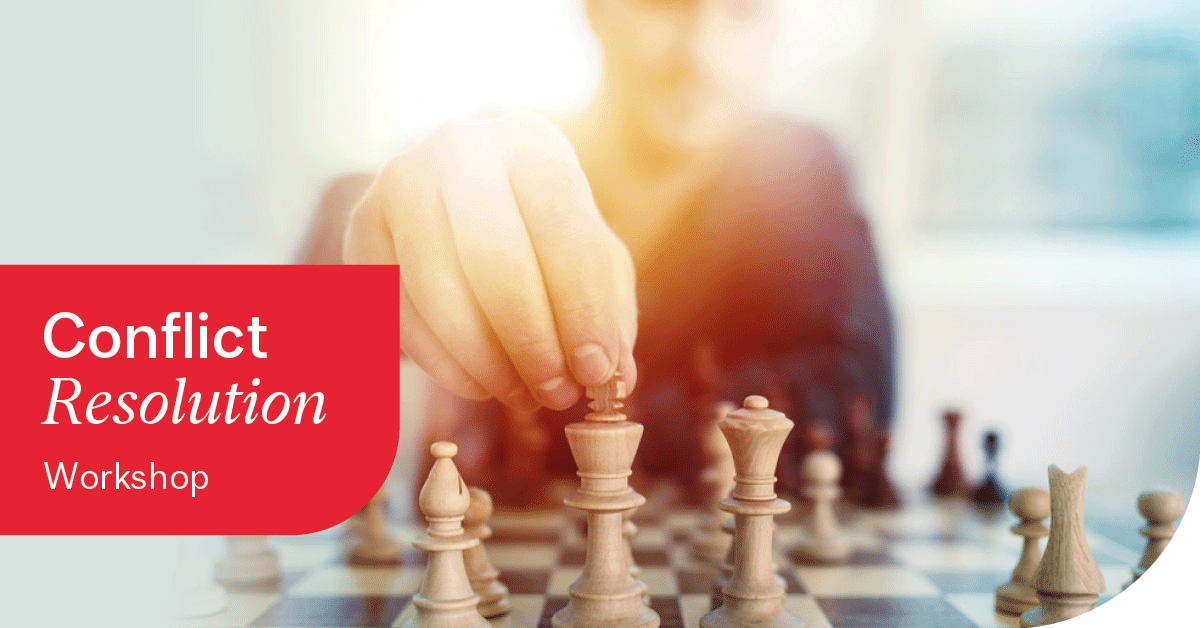 Conflict resolution is the process of resolving a conflict or dispute by identifying and satisfying some or all of each side's needs and addressing their interests.
The purpose of this workshop is to engage participants in a process of seeing conflict as an opportunity for growth, development, and enhancing business and other relationships, rather than approaching conflict with fear or simply avoiding it altogether. The workshop will include analytical and practical tips on how to resolve conflict, and how to manage conflict when resolution is not possible. Knowing how to manage and resolve conflict is essential for leading an organization, managing a department, building and enhancing your interpersonal relations within your workplace, your family and community.
Topics Covered
Theories of Conflict Resolution
Types of Conflicts
Resolution Strategies
Communication Skills
Emotional Intelligence
Learning Outcomes
At the end of this workshop the participants will learn:
How to listen to others in ways that facilitate resolving, or at least managing conflicts
How to approach difficult situations with a solution-oriented mindset
How to address the emotional responses of others
How to develop methods of creating a dialogue around interests rather than positions
How to influence relatively positive outcomes for both parties
Techniques on how to avoid future conflicts
Notes
PMI® Professional Development Units (PDUs): 7 (0.00 Technical, 7.00 Leadership, 0.00 Strategic).
The PMI Registered Education Provider logo is a registered mark of the Project Management Institute, Inc.
Who Should Attend?
Professionals wishing to improve their ability to respond to conflict and contribute to building stronger organizations and communities.
Testimonials
"It was excellent. This was the kind of course and the kind of teacher I was looking for. He gave me personalized advice on my situation, which was great. As a matter of fact, I got a promotion because of it."
- Gabriel Cavalheiro, Lead UX Designer
Required fields are indicated by .