YCWPD 020
-
Contract Negotiation Skills
58014
Language of Delivery
English
Delivery Format(s)
In-Class Learning
Description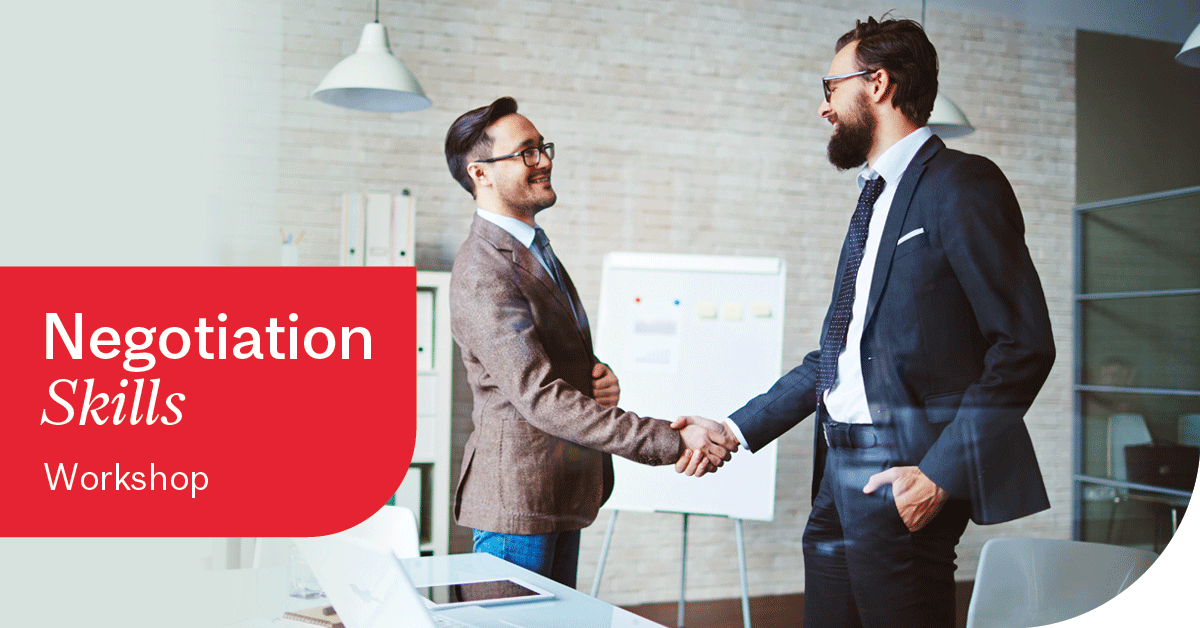 Negotiating formal contracts and informal agreements that have the effect of a contract are a part of everyday life. Whether you are selling a product, buying a product, starting a job, trying to secure a higher salary, or starting a new business, you have to negotiate the terms and understand their implications.
This workshop is for any professional who wants to learn the essential techniques of negotiating a contract. This would include individuals who have no experience but want to learn the fundamentals of contract negotiations, as well as those who have or will have a job that directly involves negotiating contracts. Participants will be fully engaged in applied learning exercises and self-assessments. The workshop is designed to be fun, challenging, and substantive
Topics Covered
Understanding Negotiations
Fundamentals of contract negotiations:

What is a contract?
How do you negotiate a contract?
How to be sure the written document reflects the negotiated agreement?

Negotiation Styles

What is your natural negotiating style?
Advantages and disadvantages of different styles

Negotiation Strategies
Ethics in Negotiation
Learning Outcomes
At the end of this workshop, participants should be able to:
Explain key negotiation terms and their importance in real life negotiations
Explain the fundamentals of contract negotiations
Identify and leverage your ability to influence in the context of both your professional and personal, everyday situations
Structure arguments in your favour
Who Should Attend?
Professionals of any level or industry looking to improve their negotiation skills: entrepreneurs, managers, project leaders, sales professionals, consultants, customer service representatives, etc.
Required fields are indicated by .