YCWPD 017
-
Write Better - Speak Better
58011
Language of Delivery
English
Delivery Format(s)
In-Class Learning
Description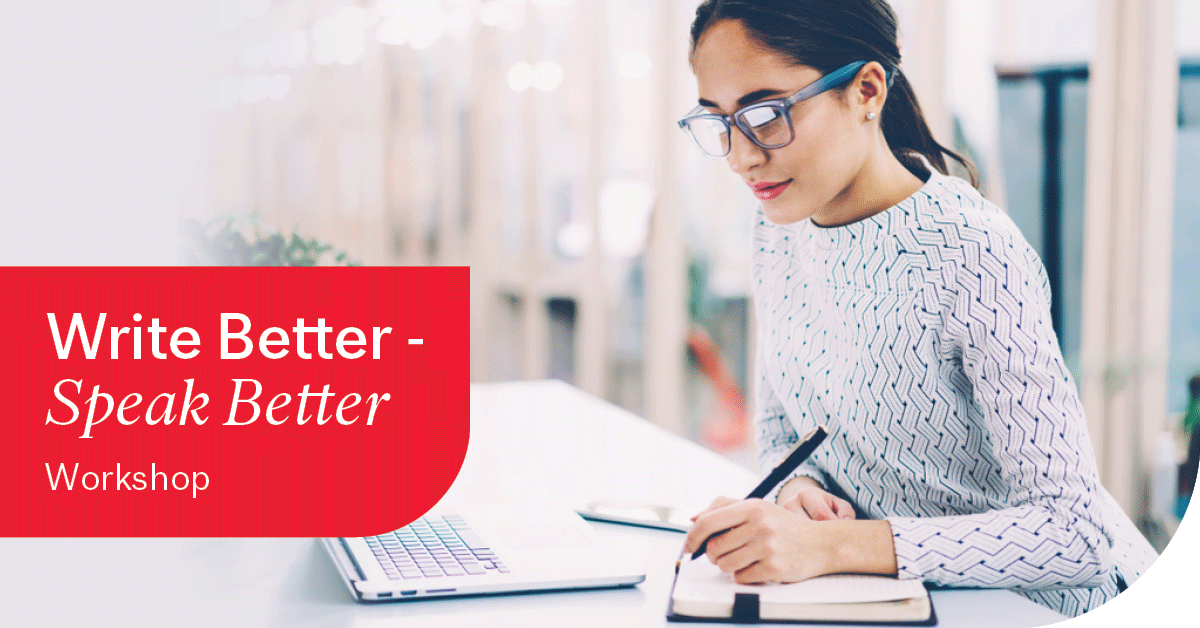 Today, more than ever, print and electronic messages need to stand out from an overwhelming amount of information that audiences are exposed to daily. Written correspondence and presentations need to be concise, to-the-point and, most importantly, engaging.
This workshop introduces participants to fundamental theories and practices of communication in today's demanding and ever-changing workplace. It is designed to help participants develop stronger written, verbal and presentation skills to excel in the workplace.
Participants will play a key role by engaging in group and individual activities and discussions that will strengthen their written and verbal skills. The workshop will be complemented by informative videos, case studies and helpful writing/editing web visits. The facilitator will also share some of his own real-life communication experiences -- successes as well as failures -- for added learning value.
Topics Covered
The benefits of speaking and writing better
Written and verbal communication
Active listening skills
Presentation creation and delivery skills
Public Speaking Skills
Time Management Skills
Learning Outcomes
Upon completion of this hands-on workshop, participants will:
Improve written and verbal communication skills.
Apply a simple formula that will guarantee communication success.
Learn how to use valuable block writing letter techniques
Craft informative and persuasive documents that readers will appreciate.
Become tougher editors of their own work.
Use e-mail communication more effectively
Prepare and deliver attention-getting presentations
Become active vs. passive listeners
Use easy-to-learn mnemonic techniques to remember names, content information and numbers.
Speak more confidently in public
Who Should Attend?
Professionals who wish to upgrade their written, verbal and/or presentation skills.
Required fields are indicated by .