YCWPD 015
-
Communicating for Results
58007
Description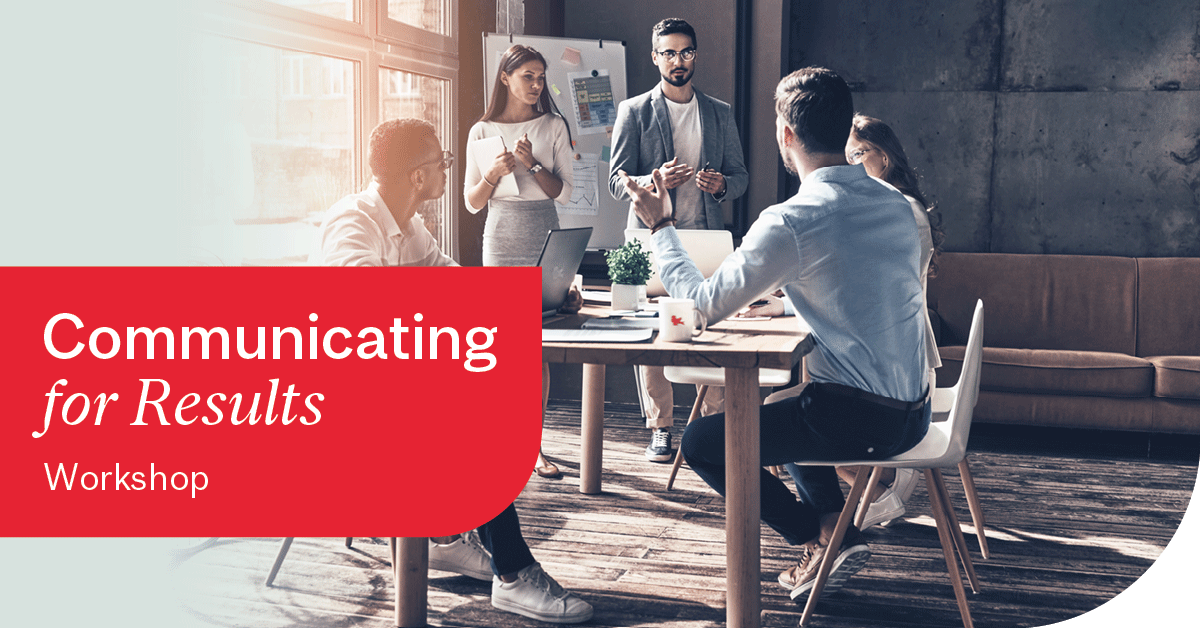 Communication breakdowns are often cited as a source of frustration both at work and at home. Improving communication skills can lead to increases in work or life satisfaction, as well as to the attainment of professional or personal goals. While introspection and analysis can help us understand some of the issues that come between us and other people, developing and applying practical communication tips and techniques can produce surprisingly effective results.
Topics Covered
Communication styles
Obstacles to communication
Active listening skills
Intentional responding techniques
Trust-building skills and techniques
Solutions-based communication techniques
Constructive feedback techniques.
Learning Outcomes
At the end of this workshop the participants will be able to:
Understand the impact of their communication style and adapt to different communication audiences
Identify and resolve communication breakdowns
Apply active listening skills and intentional responding techniques to convey empathy and keep communication channels open
Apply techniques to diffuse tension and solve problems in difficult communications
Build trust in their relationships
Apply constructive feedback techniques to improve relationships and attain goals.
Who Should Attend?
Professionals seeking to improve their communication skills.

Course Fee: $937.25
Duration (hours): 14
Discounts: McGill alumni and current students, as well as corporate groups of 3 or more participants, benefit from a 15% discount.
Required fields are indicated by .