YCWPD 012
-
Making Teamwork Work
58004
Description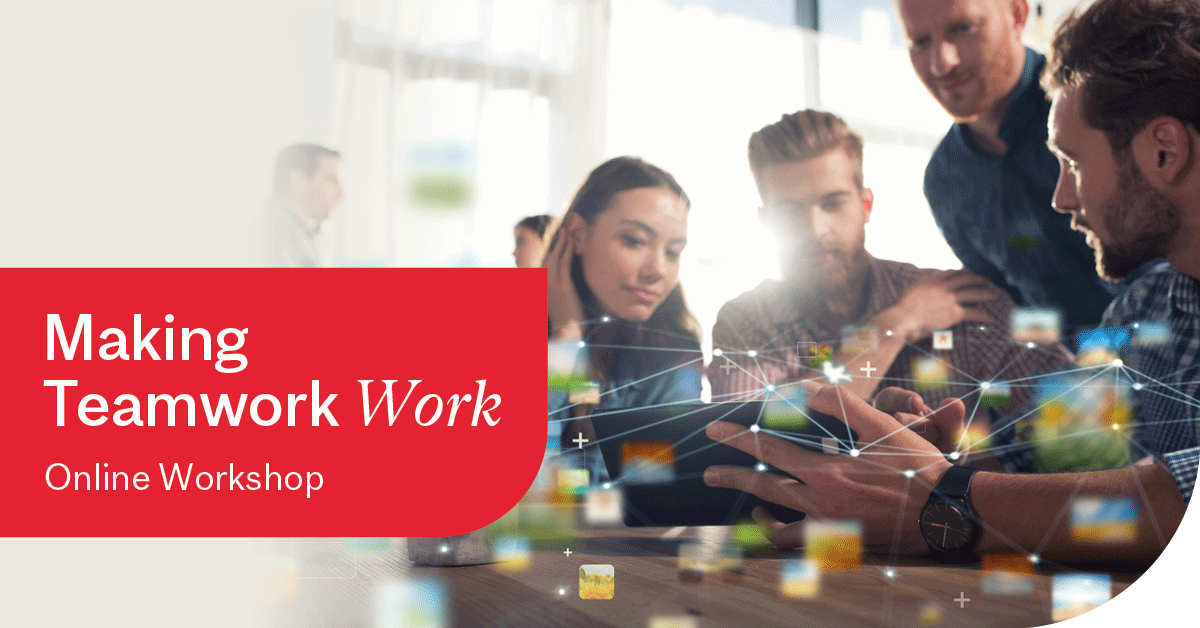 Most people have to work in teams on a regular basis. While there are advantages to working in teams, it is often experienced as a difficult, sometimes painful, process. This workshop is designed to help people become better team members or leaders through the development of their awareness and teamwork skills.
Participants acquire skills to work better in teams, to leverage team strengths and avoid or resolve obstacles to effective teamwork. Topics include team development, building trust, decision-making in teams, and resolving team conflicts.
Topics Covered
Dimensions of teamwork – keeping a balance
Stages of team life
Trust and trustworthiness
Team cohesiveness
Decision-making in teams
Resolving team conflicts.
Learning Outcomes
At the end of this workshop the participants will be able to:
Be more effective in teams
Contribute to trust and cohesion-building in teams
Use and propose effective and practical decision-making techniques to their teams, in order to increase productivity and morale.
Who Should Attend?
Managers, Supervisors, Team Leaders, Project Managers and other professionals who work as part of a team.

Course Fee: $622.25
Duration (hours): 7
Discounts: McGill alumni and current students, as well as corporate groups of 3 or more participants, benefit from a 15% discount.
Required fields are indicated by .