YCWPD 006
-
Self-Management Skills for Effective Self-Leadership
57290
Language of Delivery
English
Delivery Format(s)
In-Class Learning
Description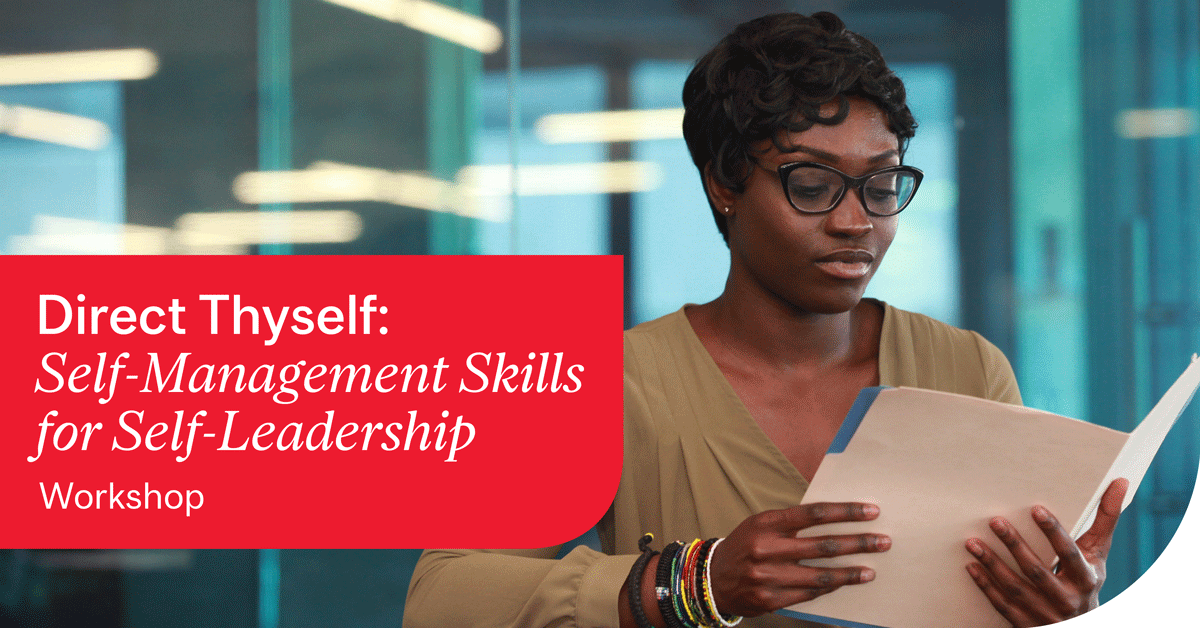 Self-management is essential for professionals who wish to do their best, role model, influence, and lead. In this workshop, we will begin the intentional process of directing our own thinking, feelings and actions to achieve effective self-management. We will explore how self-leading and self-management are foundationional to setting and achieving valuable and fulfilling goals and vital to purposefully leading others.
Topics Covered
Emotional intelligence
Self-awareness (preferences and values)
Prioritization and time management
Stress management
Self-development and self-motivation
Goal-setting
Learning Outcomes
Upon completion of this workshop, you should be able to:
Evaluate your preferences, strengths and values
Recognize how motivation can play a role in your own self-management
Create self-motivating strategies to increase effectiveness
Identify opportunities and obstacles in your professional environment
Understand and apply crucial elements of personal prioritization and time and stress management to your professional and personal lives
Produce your own personal development plan to advance your own self-management/self-leadership goals
Who Should Attend?
Professionals at any level who wish to improve self-awareness and efficacy. Individual contributors and professionals who lead others; professionals who have recently begun leading/managing and professionals who have risen to the next level of leadership.
Required fields are indicated by .