YCWPD 044
-
Effective Time Management in a Complex World
415985
Language of Delivery
English
Delivery Format(s)
In-Class Learning
Description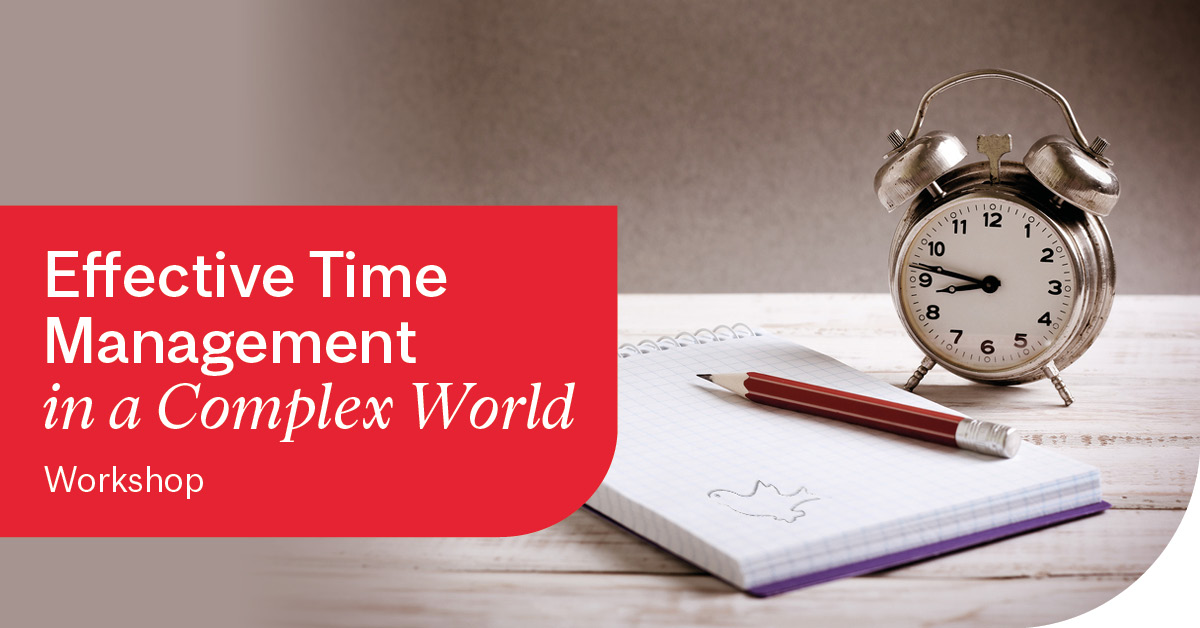 In this dynamic workshop, you will learn how to manage your time effectively in these increasingly demanding and complex times. With a focus on productivity and work-life balance, the workshop will enable you to learn how to better prioritize demands and tasks, effectively use available technology to facilitate time management, design your life for optimal productivity, navigate the challenges of remote or hybrid work, and ultimately design your life for success. The investment of your time in this workshop will in turn, save you precious time while also offering strategies for creating more balance and peace of mind.
Topics Covered
Work Efficiency and Productivity
Goal setting and planning
Effective scheduling
Work compartmentalization
Interruptions and demands
Decisive delegation
On-the-spot decision-making
Technological Tools and Proven Techniques
E-mail management
Calendar management
Technological tools
Synching technologies for maximum impact
Balance and Personal Time Management
Creating balance
Mindfulness
Self-care
Learning Outcomes
Upon completion of this workshop, you should be able to:
Identify your own time management challenges
Use current technologies to help prioritize and manage time
Work less, while increasing productivity
Respond and react to demands while maintaining priorities
Establish healthy boundaries in your personal and professional life
Achieve work-life balance through proven techniques
Practice wellness strategies to decrease stress and anxiety
Expend your energy where it will best serve you
Design your life and everything in it for success
Who Should Attend?
Anyone who struggles with time management and/or individuals who want to simultaneously achieve increased productivity and balance.
Required fields are indicated by .