YCWPD 079
-
Digital Wellness 101: Optimizing Your Time and Energy
16544200
Language of Delivery
English

and

French
Delivery Format(s)
Self-directed Online Learning
Description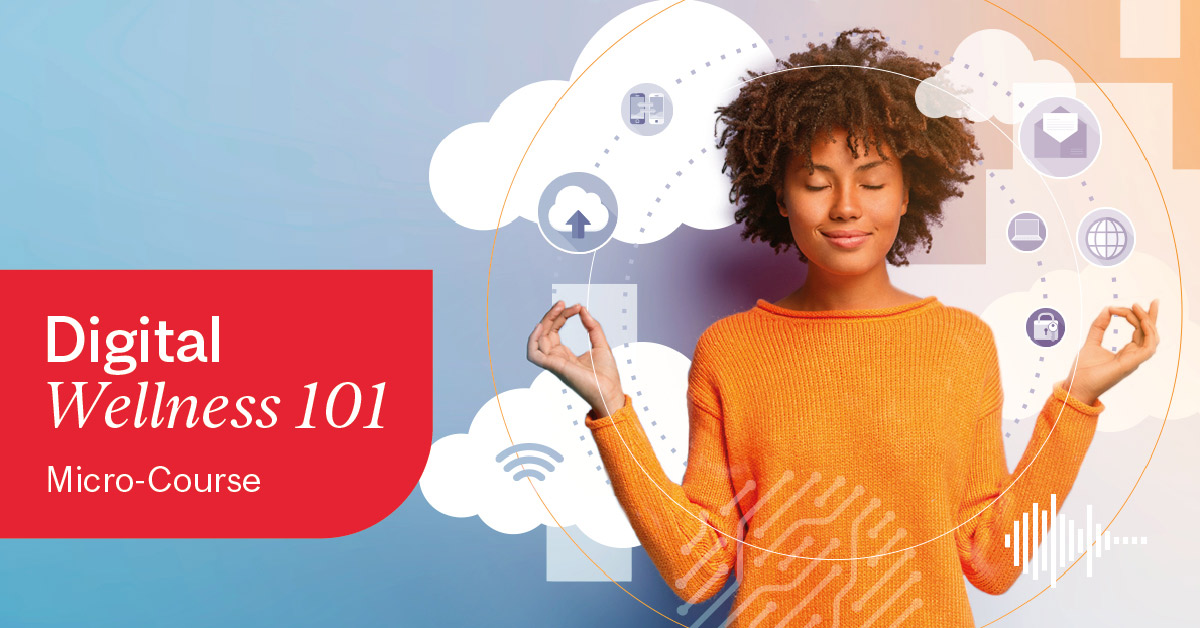 Digital exposure has fundamentally changed the way in which individuals engage with technology. While there are many significant benefits of technology, there is also a growing set of unintended consequences from digital overuse, including so-called "text neck," loss of productivity, anxiety from fear of missing out (FOMO) and more. Leaders need education and guidance. We are here to help.
McGill SCS has partnered with PowerED™ by Athabasca University and the Digital Wellness Institute (DWI) to offer the Digital Wellness 101: Optimizing Your Time and Energy micro-course, which introduces participants to the importance of digital wellness.
This self-directed online micro-course is based on DWI's Digital Wellness Certificate Program, which provides a roadmap for bringing greater balance and wellness into your life by orienting your wellness across the eight pillars of flourishing.
Upon completion of Digital Wellness 101, you will be awarded a digital badge.
Take the Digital Flourishing Survey offered by the Digital Wellness Institute.
Topics Covered
The concept of digital wellness
Barriers to and opportunities for digital wellness
Digital Flourishing™ framework
Digital Flourishing™ scale
Digital wellness practices
Learning Outcomes
Upon completion of this course, you should be able to:
Identify barriers to and opportunities for digital wellness
Explain the eight pillars of digital flourishing
Assess digital wellness using the Digital Flourishing

™ scale

Apply the Digital Flourishing™ model in a work context
Integrate new wellness practices into your life
Who Should Attend?
Anyone who wishes to be guided toward digital wellness knowledge, embodiment, and empowerment.
Required fields are indicated by .