YCWPD 073
-
Brand and Business Storytelling: Insights from a Former Walt Disney Imagineer
13686759
Description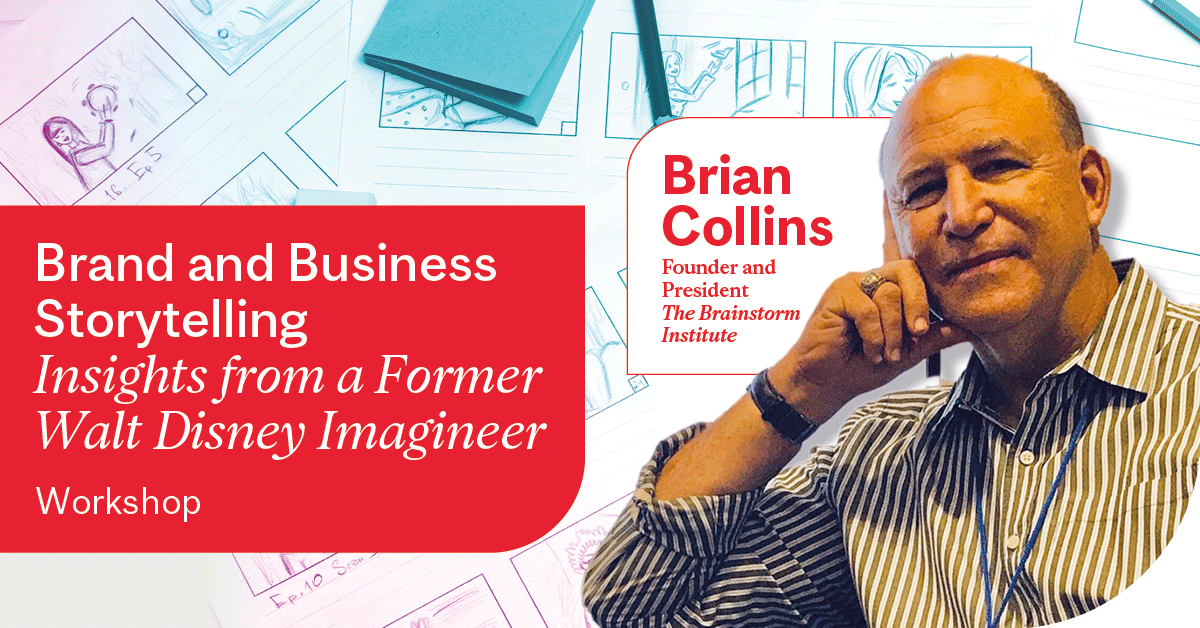 Projects, businesses and brands that stand out use the power of storytelling to get attention, stir emotions, be memorable, and incite people to action. To break through the clutter, impactful storytelling is a must-have skill for entrepreneurs, marketers, sales personnel, and leaders who need to sell their ideas, drive performance, attract investors, and get and keep customers. Yet, this important skill is rarely taught in a formal educational setting.
This workshop offers the opportunity to learn the keys to effective storytelling from a former Walt Disney Imagineer. You will learn the critical elements of all winning stories, discover how to choose the right style or voice for your story to achieve the desired impact, develop the skills to easily research and plan your story, and explore tools and techniques needed to blend creativity with facts for maximum impact.
This workshop is designed to be hands-on. Those participants who do not have a specific business in mind when taking the workshop will be provided a hypothetical business or service to model from.
This workshop is not affiliated in any way with The Walt Disney Company or any of its subsidiaries, including Walt Disney Imagineering.
Topics Covered
Essential elements and information needed to create and communicate a successful brand or business story.
Resources necessary to gather background information to craft your brand or business story.
Different styles or "voices" of brand and business stories.
Creativity and innovation in storytelling.
Techniques on how to integrate creative elements with the "hard" facts (financials, research, etc.) that your audience seeks.
Creating your "elevator pitch".
Learning Outcomes
Upon completion of this workshop, you should be able to:
Identify the information you need to craft your brand or business story.
Organize your material into an outline to build your story.
Develop an outline and start crafting your brand or business story.
Condense your longer story into a compelling "elevator pitch".
Apply techniques to effectively communicate your brand or business story.
The ultimate goal at completion is for you to have drafted the elements needed for your specific venture's brand or business story.
Who Should Attend?
Entrepreneurs, corporate executives/managers, and students who are starting up or growing a new venture, building a department and are thus seeking support, funding, and/or investment.

Course Fee: $595
Duration (hours): 6
Discounts: McGill alumni and current students, as well as corporate groups of 3 or more participants, benefit from a 15% discount.
Required fields are indicated by .