YCWPD 071
-
Selling in a Virtual Environment
13057250
Description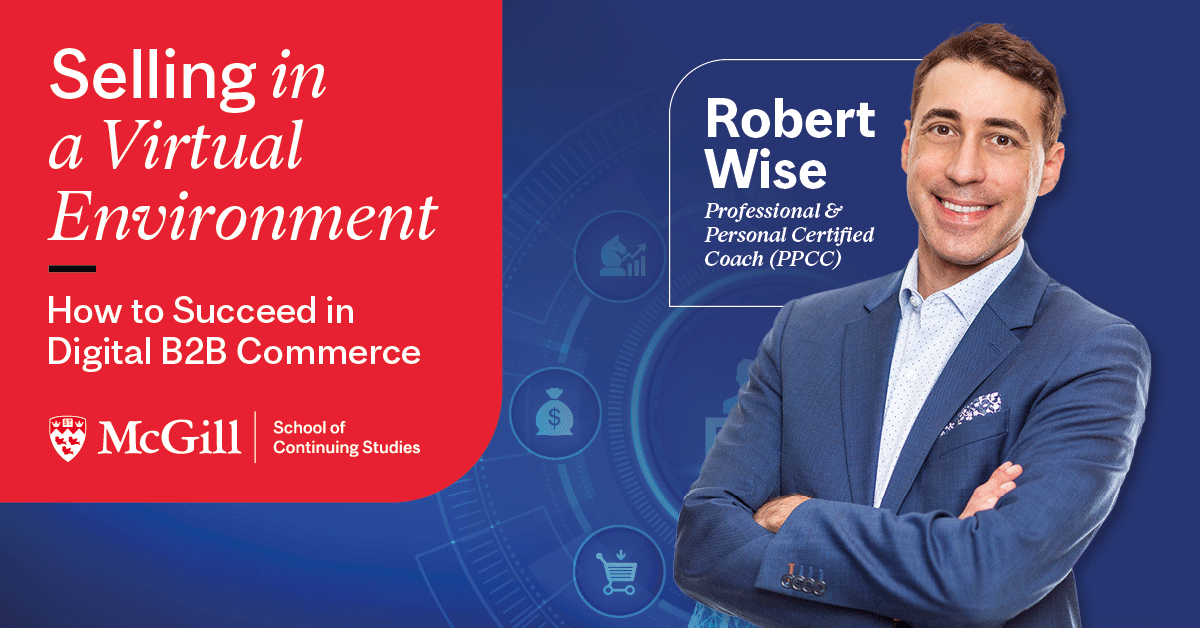 The ability to sell is one of the most crucial business skills. At some point, everyone has to "sell": job seekers need to "sell" themselves to be hired, managers need to "sell" ideas to their superiors and stakeholders, CEOs need to "sell" initiatives, such as strategic plans, to their Board of Directors, and of course, sales professionals must effectively sell products and services. Clearly, effective sales communication and strategy skills are vital for professionals at all levels and across all industries.
With professionals and teams around the world working remotely, how we do business – and how we sell – has changed drastically. Traditional selling has transformed into digitally-enabled virtual selling, and to be effective in this increasingly digital world, leaders, communicators and sales professionals need a new set of skills.
This practical training will prepare you to thrive in the new normal by helping you gain the knowledge and skills needed to understand, connect with, inspire and influence others through digital channels.
Topics Covered
Day 1:
B2B sales in a rapidly changing virtual world
Identifying: Who to target and how to approach them
Qualifying: What do they need and what do you have to offer
Nurturing: Connect with prospects and convert into inquiries
Solidifying: Improve the depth and quality relationships
Stand out without selling out
Social selling
Scaling your outreach
Step-by-step consultative selling approach in the digital world
B2B buyer expectations
Day 2:
B2B relationship marketing: new world, new approach
Marketing automation
Understanding the psychology of selling
Reset your sales approach
Rediscover your customer
Keeping up momentum
How to adapt and increase B2B sales
Learning Outcomes
Upon completion of this workshop, you should be able to:
Create customer visibility and outreach
Protect and recapture revenue in the new normal
Power-up your business development skills and strategies
Operate and sell in the new virtual sales environment
Set and achieve personal and professional goals with an effective goal setting system
Cross-sell, up-sell and retain clients
Develop strong relationships rapidly with potential clients
Close more sales using the consultative selling approach
Focus on solving problems, delivering value and finding solutions
Notes
In-person or remote delivery.
This workshop will be delivered in-person only if public health directives allow.
Who Should Attend?
Professionals seeking to improve their sales and business development skills, particularly sales leaders & their teams, consultants & business owners, sales coordinators, and entrepreneurs.

Course Fee: $595
Duration (hours): 12
Discounts: McGill alumni and current students, as well as corporate groups of 3 or more participants, benefit from a 15% discount.
Required fields are indicated by .