YCWPD 067
-
Start-Up Entrepreneurship Fundamentals
10699856
Description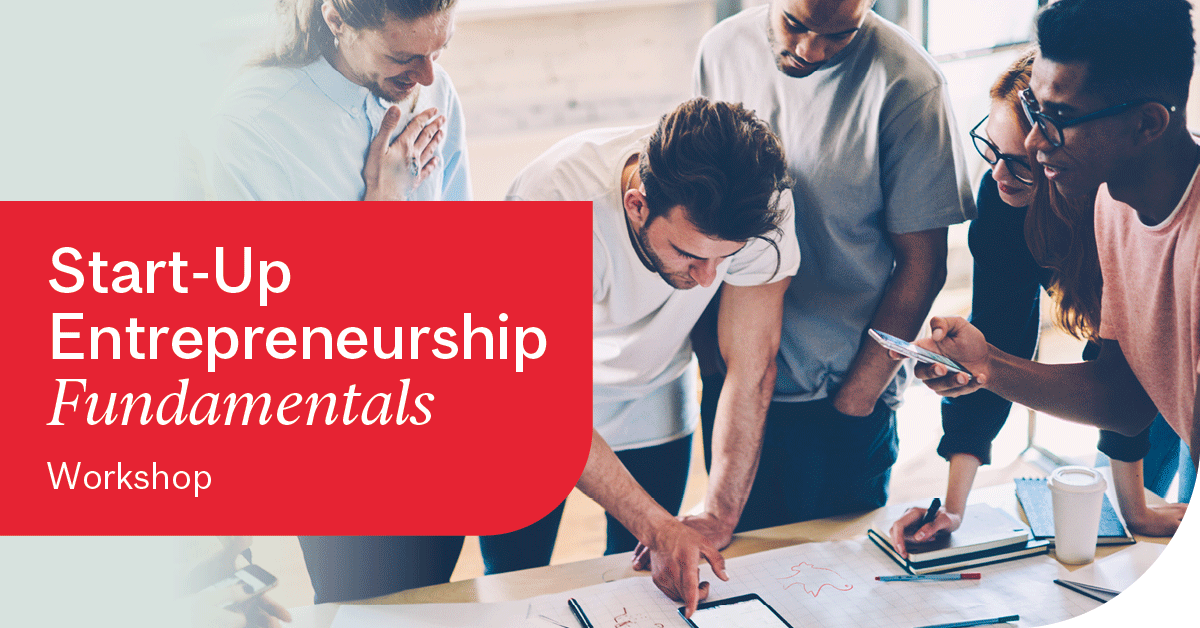 This practical workshop will equip participants who wish to make the leap to entrepreneurship with proven entrepreneurial tools, frameworks and methodologies that they can deploy when building or joining an early stage start-up company. These tools can also be applied within an existing company or organization to build and support an intrapreneurial culture.
The workshop will be led by Renjie Butalid, a certified Lean LaunchPad® Educator, with over a decade of experience in business development, building startups, producing global events, running entrepreneurship programs, and training founders, scientists, researchers, and professionals from different backgrounds and industries. This workshop draws on real-life experiences of start-up founders, UC Berkeley's Lean LaunchPad® Program, MIT's Disciplined Entrepreneurship, Eric Ries' Lean Startup, Alexander Osterwalder's Business Model Generation, and McGill University's Lean Startup and X-1 Accelerator programs at the McGill Dobson Centre for Entrepreneurship.

Topics Covered
• Ideation and Team Formation
• Introduction to the Lean Startup Methodology
• Developing a Business Model Canvas
• Customer Development and Market Validation
• Hypothesis Testing on Product-Market Fit
• Introduction to the Startup Pitch Framework
• Building a Metric-Driven Startup Narrative
• Startup Pitch Feedback Session
Learning Outcomes
Upon completion of this workshop, you should be able to:
• Demonstrate a deeper understanding of the early stage startup process
• Identify market needs for a product or service
• Build a startup narrative
• Work through a pitch framework
Who Should Attend?
Early stage founders and individuals with an idea or a startup project they would like to see come to life. "Intrapreneurs" from large companies or organizations are welcome.
No prior startup experience is required. A positive attitude and a willingness to collaborate and work in teams are a must.

Course Fee: $695
Duration (hours): 14
Discounts: McGill alumni and current students, as well as corporate groups of 3 or more participants, benefit from a 15% discount.
Required fields are indicated by .