YCWPD 065
-
Accelerated Disruption: Innovating in a Rapidly Changing World
10144147
Description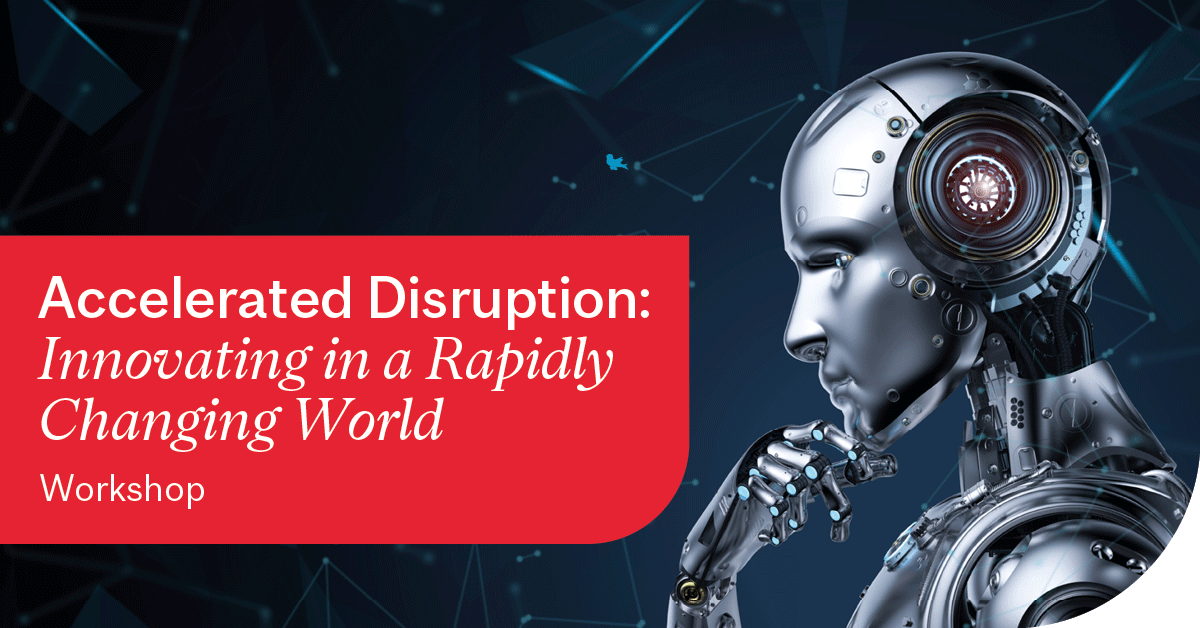 The convergence of disruptive technologies and the rapid pace of change are pressuring businesses to innovate more than ever. Businesses and organizations need to take a proactive approach to innovation before they become irrelevant.
This workshop will examine the forces, technologies and trends that are disrupting the world and the strategies, initiatives, and tools that businesses and organizations can implement to remain relevant and competitive in the age of constant disruption. While maintaining customer focus at the core, participants will be able to identify future business opportunities using different tools and methods that stem from the fields of technology, creativity, innovation, and entrepreneurship.
Topics Covered
Accelerated Disruption

Major forces and trends that are disrupting the world
Different types of disruption
Overview of specific technologies that are changing the world around us (Al, 5G, the Cloud, Quantum Computing, etc.)

Continuous Transformation

Future-Ready Organizations: dealing with disruption from an organization's perspective
Business Model Innovation
Agile Product Development

Innovation Toolkit: transforming your organization

Using Human-Centered Design and Design Thinking: maintaining the focus on the customer
Opportunity Forecasting: identifying future opportunities to capture value and to gain a competitive advantage

Remaining relevant in the age of constant disruption
Learning Outcomes
Understand the new technologies and how they disrupt the world
Gain a better comprehension of innovation and business transformation
Discover and apply innovation tools and techniques
Who Should Attend?
Business and technology leaders and professionals

Course Fee: $595
Duration (hours): 7
Discounts: McGill alumni and current students, as well as corporate groups of 3 or more participants, benefit from a 15% discount.
Required fields are indicated by .