YCWPD 015
-
Persuasive Communication
58007
Language of Delivery
English
Delivery Format(s)
Virtual Learning

and

In-Class Learning
Description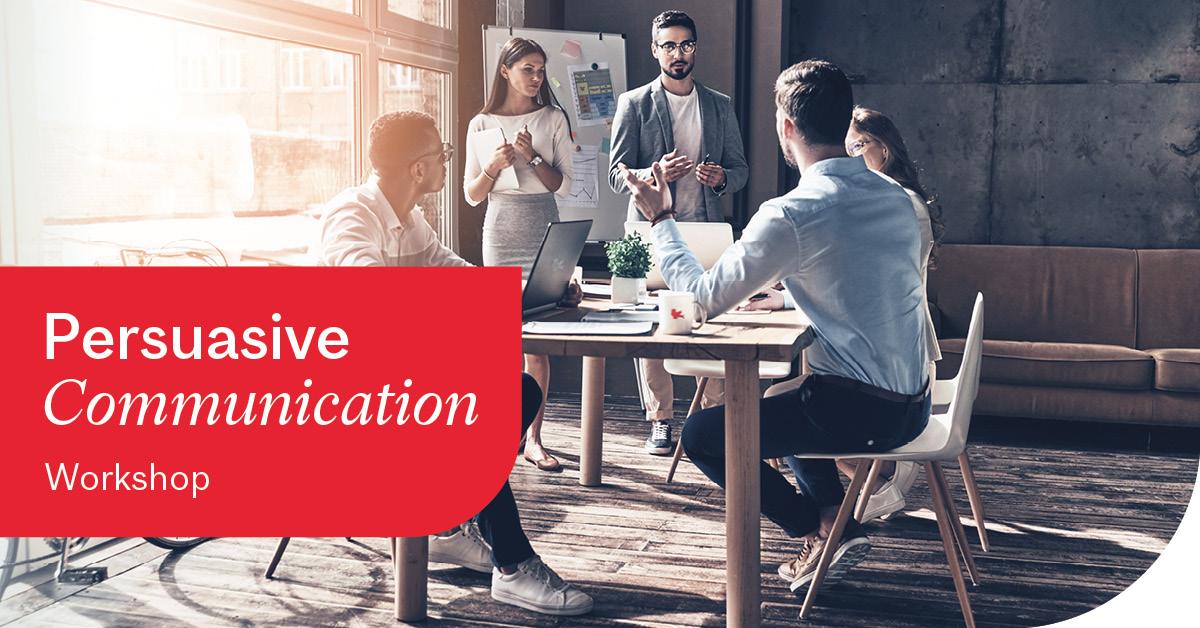 Do you have a good grasp of the basics of English grammar but wish that you could deliver your ideas more persuasively? In this interactive workshop, we'll focus on a variety of document and writing structures available to you, and what role each can play in creating effective patterns, rhythm, and flow. We'll also work on how to use emphasis (through formatting, contrast, and other means) to draw your readers' attention to key points, and which structures are best suited to particular purposes and contexts. Participants will come away with practical tips and material to apply to their professional writing.
Topics Covered
Communication styles and their role(s)
Understanding and communicating with diverse audience(s)
Strategies to best organize and synthesize ideas
Solutions-based communication techniques
Tools to help build persuasive and motivational communication
Learning Outcomes
Upon completion of this workshop, you should be able to:
Understand the impact of your communication style
Write appropriate content for a variety of audiences
Identify the purpose of different communication genres
Organize material to best satisfy your reader's information needs
Construct persuasive arguments and proposals
Follow effective business writing and speaking conventions
Write effective business documents tailored to specific purposes, audiences, and contexts
Communicate strategically in a variety of business situations
Create professional and influential business documents
Apply successful written and spoken communication strategies to inform, persuade and motivate others
Who Should Attend?
Emerging leaders, new and middle managers, communications specialists, sales and marketing professionals, facilitators and moderators, anyone who wants to learn and apply effective business communication techniques and better understand the art of persuasion.
Required fields are indicated by .