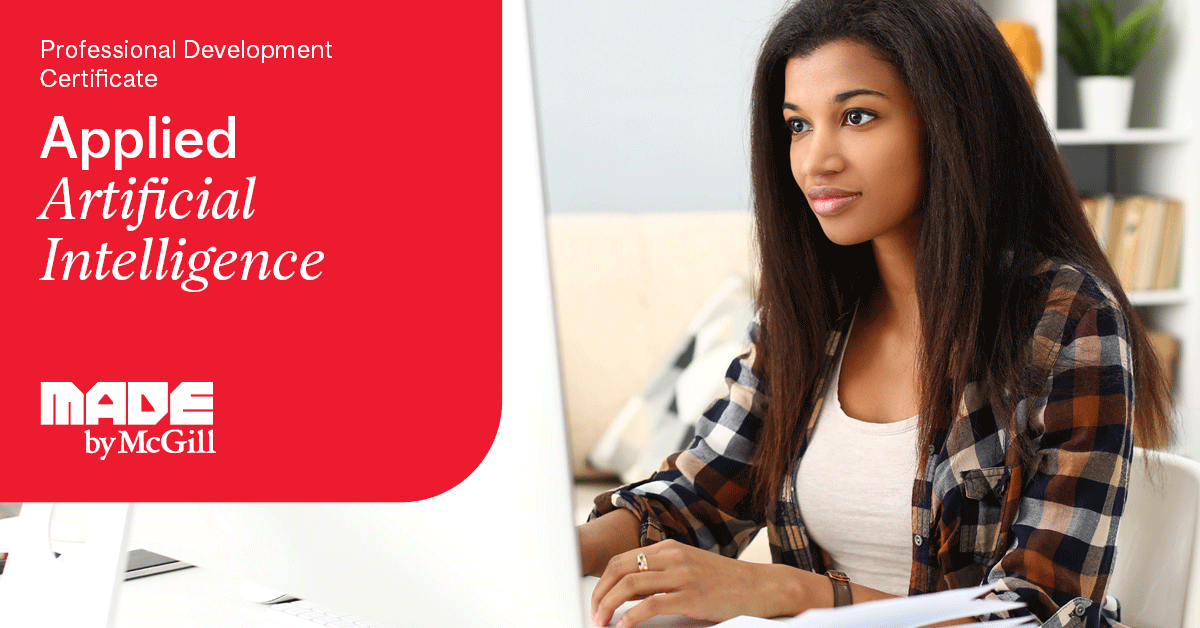 Official Description
This practical non-credit professional development certificate program is designed to equip professionals with actionable industry-relevant knowledge and skills required to be fully functional data scientists and AI developers. The program aims to develop the skills required to evaluate, design, develop and improve AI algorithms through hands-on projects and problem solving. Participants are expected to develop a portfolio of AI projects during the course of the program.
The program is offered in English and must be completed within 2 years.

Learning Outcomes
Upon completion of this program, you should be able to:
Evaluate and select the appropriate algorithm or model to solve an Al problem
Analyze errors and design strategies to solve them
Integrate recent advancements in machine learning and artificial intelligence in the data analysis process
Apply advanced strategies and methods to optimize machine learning models
Design and construct software systems that implement machine learning models and artificial intelligence algorithms.
Who Should Attend
Professionals who have already completed McGill's School of Continuing Studies Professional Development Certificate in Data Science and Machine Learning and who are seeking to take their machine learning skills to the next level. Software developers with prior experience in data science, machine learning and strong programming skills in Python.