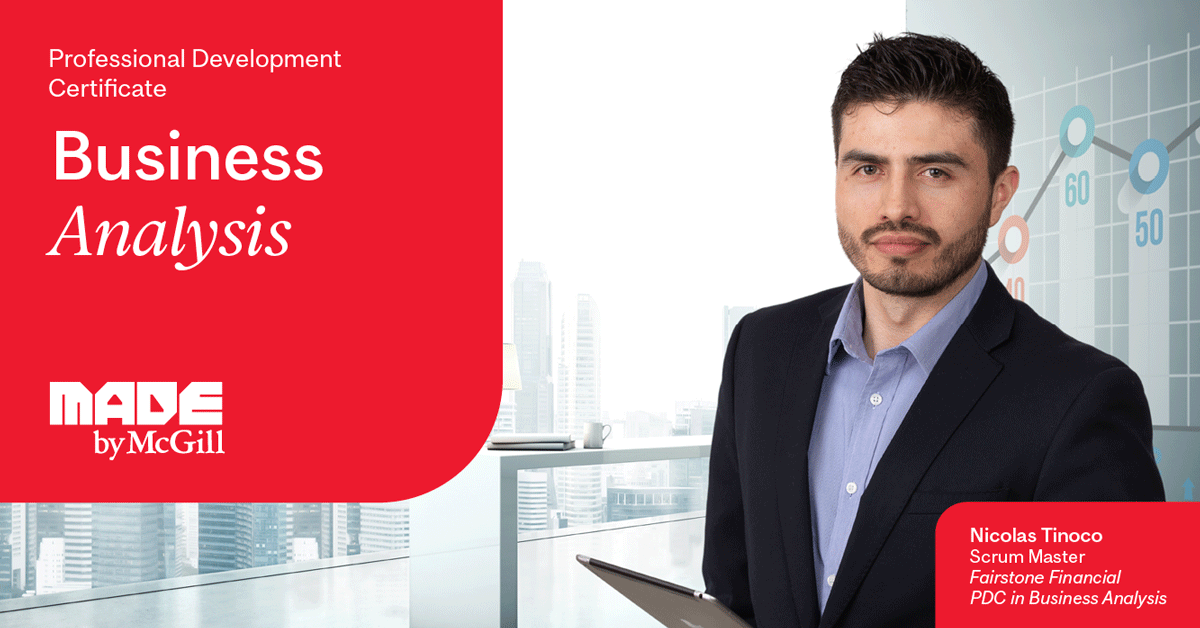 Official Description
The Professional Development Certificate in Business Analysis aims to equip professionals with the knowledge and skills necessary to be effective business analysts: to define business problems and opportunities, to act as change leaders, facilitators and liaisons among business stakeholders in both agile and traditional business environments; to design and co-create optimal processes and recommend solutions using requirements elicitation, design thinking, data analytics and data modelling techniques. Emphasis is placed on the practical application of business analysis best practices, principles, tools, and methodology, as outlined in the industry standard, A Guide to the Business Analysis Body of Knowledge® (BABOK® Guide), and in the Business Analysis for Practitioners: A Practical Guide, published by the Project Management Institute (PMI)®.
This program is offered in English and must be completed within 2 years.

Learning Outcomes
Equip yourself with the knowledge and tools needed to be a successful business analyst!
This program is designed to enable you to:
Apply business analysis methods and techniques to help organizations achieve their business objectives
Elicit, analyze, validate, and communicate requirements and recommend solutions
Develop well-constructed business cases
Successfully manage diverse stakeholder relationships