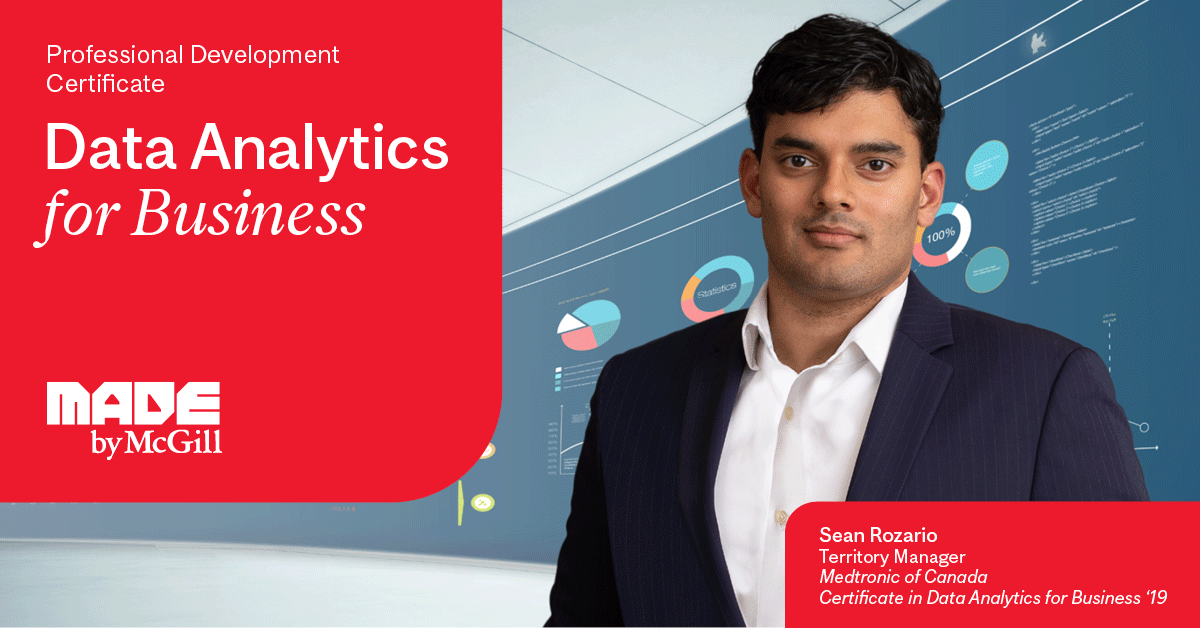 Official Description
This program is designed to help business leaders and managers develop the analytical mindset required to turn insights obtained from data analysis into actionable business decisions and strategies. The program also addresses the leadership and management skills required to structure and lead data analytics teams and to create a data-driven organizational culture. This program is available online and in person and contains a combination of live, synchronous and asynchronous activities.
This program is offered in English and must be completed within 2 years.
This program is offered in-person and online.

Learning Outcomes
Shape your business or organization by turning insights obtained from data analysis into actionable business outcomes and strategies!
This program is designed to enable you to:
Develop essential data literacy and analytical mindset
Appreciate the role data science and analytics play in various contexts and industries
Ask the right questions and understand how data analysis is used to drive business decisions
Describe the complete data analytics cycle
Explain key elements of data strategy
Understand data governance and compliance
Structure and lead a data analytics team
Implement data-driven approach to various areas of business activities
Develop innovative business solutions using data insights
Effectively communicate data insights by using data visualization and storytelling tools and techniques
Program Toolkit
Microsoft Excel
Tableau
SQL
IBM Watson
Once registered for courses, students get free access to DataCamp for 6 months.
Prerequisites
Solid quantitative and business background
Proficiency in Microsoft Excel or other data analysis tools
Who Should Attend
Business leaders and managers who are seeking to acquire and apply practical data analytics knowledge and skills required to support data-driven business decision making