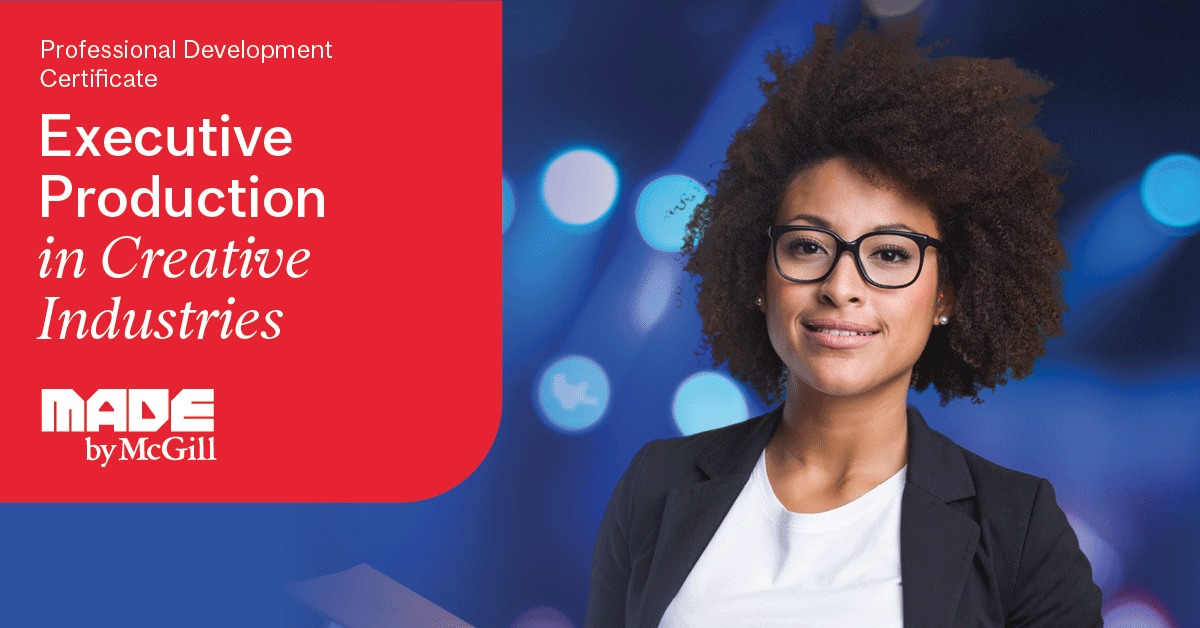 Official Description
The Professional Development Certificate in Executive Production in Creative Industries is a non-credit program designed to equip professionals with practical knowledge, skills and competencies required of an executive producer to oversee, plan, organize, direct and control all the aspects and development phases of the end-to-end life cycle of capital-intensive large-scale creative content projects and commercial entertainment products.
Focus is placed on fundamental principles and best practices of initiating, financing, conceptualizing, planning and producing creative content products, including most frequently used business tools and talent management practices; complex environment of creative industries; "definite" versus creative content environments; business models; creation life cycle model; legal considerations; as well as marketing and brand management.

This program is offered in English and must be completed within 2 years.
Learning Outcomes
Upon completion of this program, participants should be able to:
Explain the role of the executive producer and the life cycle of a creation
Implement all the elements of a creative content business model
Develop a creative concept presentation and "pitch" it to investors
Develop and manage key contracts with investors, designers, vendors and service providers
Understand fundamentals of copyright and intellectual property asset management
Negotiate intellectual property models in contracts with partners, clients & designers
Plan the production with solid schedules, budget and risk management plan
Manage resources and deal with different stakeholders
Design a project communication plan
Build a solid production team
Who Should Attend
Creative and entertainment industries professionals seeking career growth: technical directors, technical staff, creative content developers, artistic and creative professionals
Government employees responsible for culture and entertainment programs
Recent university graduates wanting to embark on a career in creative industries and executive production
Other professionals wishing to gain comprehensive understanding of creative industries: investors, real estate developers, corporate lawyers, bankers, financial and marketing professionals