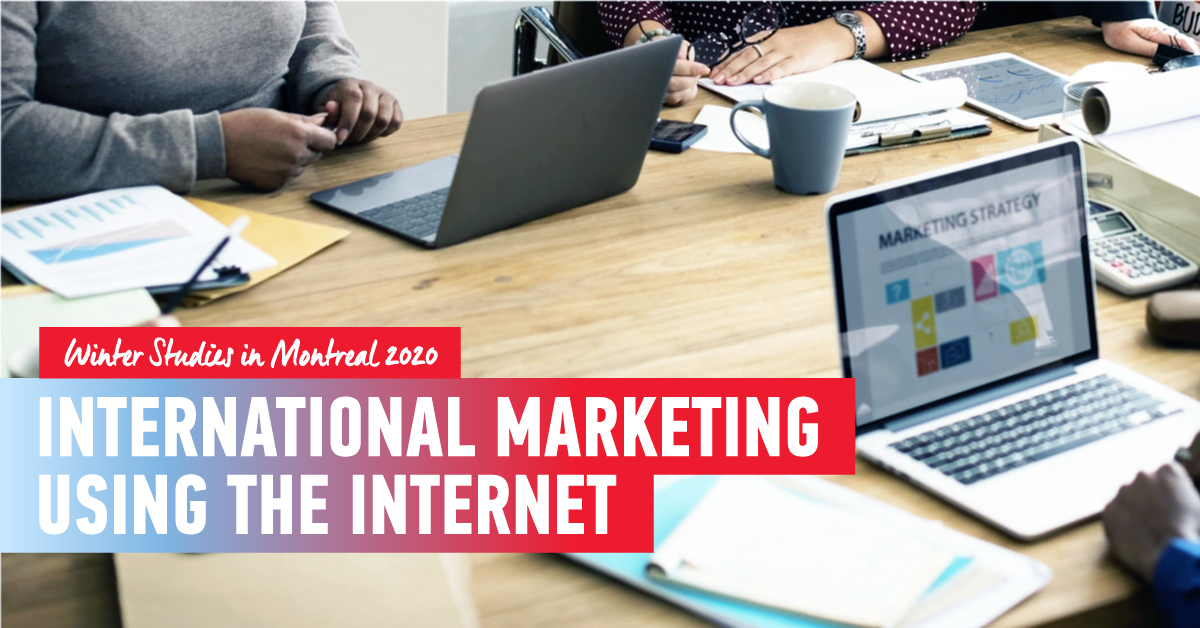 The International Marketing Using the Internet short program, offered by Faculty Partnerships & Summer Studies, has been designed for undergraduate-level university students wishing to further expand their knowledge in this topic.
A completed first-year of university in a related field is recommended. In some cases, working professionals may also enroll. Individuals are encouraged to register for the entire non-credit program and cannot register for a single course independent of the program.
---
Courses
1. FUNDAMENTALS OF INTERNATIONAL MARKETING (30 hours):

Marketing management considerations of a company seeking to extend beyond the confines of its domestic market. A review of product, pricing, channels of distribution and communications policies to develop an optimum strategy (between adapting completely to each local environment and standardizing across them) for arriving at an integrated and profitable operation. Particular attention to international marketing and exporting in the Canadian context.

2. SOCIAL MEDIA STRATEGIES AND COMMUNITY MANAGEMENT (30 hours):
The use of social media platforms for promoting organizations, brands and causes has increased
exponentially in recent years. Campaigns of all kinds rely heavily on social media, some even
exclusively. This course will examine consumer
behaviour
in digital media; digital marketing
practices; brand relations; online community-building and stakeholder engagement. Students
will develop a digital campaign, including appropriate measurement and evaluation.
---
Program Confirmation
All short programs will be confirmed two (2) months prior to the start date of the session. Short programs beginning in July will be confirmed in May, while programs beginning in January will be confirmed in December.
Students currently residing outside of Quebec are advised to refrain from making any travel or accommodation arrangements until the selected program has been confirmed. In the event of a program cancellation, students can choose to follow another short program or request a reimbursement.
---
Accommodation
Accommodation at the student residence Evo Old Montreal can be purchased separately. More information concerning accommodation options and pricing will be sent to all participants, by e-mail, following program confirmation.
---
Additional Information
For any registration or administrative questions, please contact us directly at shortprograms.scs@mcgill.ca.