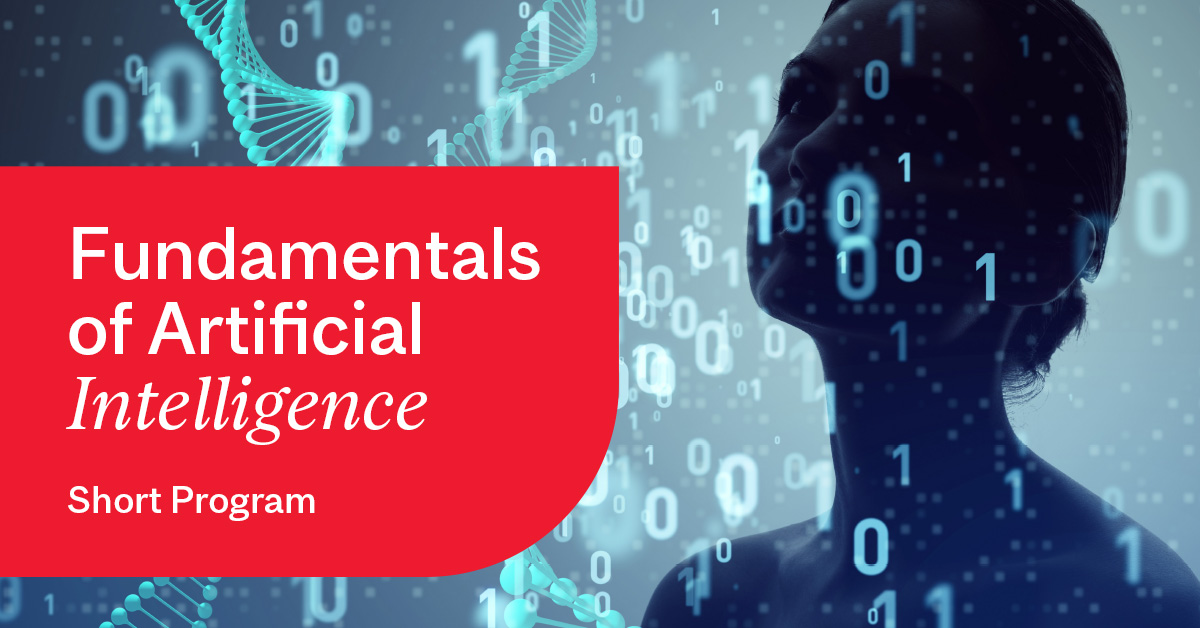 The Fundamentals of Artificial Intelligence short program, offered by Faculty Partnerships & Summer Studies, has been designed for undergraduate-level university students wishing to further expand their knowledge in this topic. A completed first-year of university in a related field is recommended. In some cases, working professionals may also enroll.
This program provides an introduction to the field of Artificial Intelligence (AI) that starts by defining intelligence in automatic systems, then discusses how to design and implement systems that exhibit intelligent behaviour through an end-to-end project. The project would require the development of intelligent agents using different techniques, algorithms and approaches. Intelligent agents implement functions that receive percepts (inputs) from the environment and perform actions based on them. Emphasis is placed on providing practical experience using the Python programming language with different topics such as problem solving, search methods, knowledge representation using logic and probability, planning and decision making under uncertainty and constraint satisfaction problems. It will also highlight the differences between the different approaches taken by Machine Learning and by Artificial Intelligence.
---
Requirements and Prerequisites
Be currently enrolled in or hold a Bachelor of Computer Science or Software Engineering.

Assumed prior knowledge includes concepts covered in the following McGill courses: COMP 206, COMP 251, MATH 353, or equivalent.
AND
Have advanced programming skills in Python.
OR
Be currently enrolled in or hold a Bachelor of Engineering (B.Eng.), Bachelor of Science (B.Sc.), or Bachelor of Commerce in MIS (B.Com MIS).
AND
Have completed an Introduction to Computer Science or Data Structures course (online or other).
AND
Have advanced programming skills in Python.

Students may take the following online self-assessment tests to establish their level of proficiency in Python: Test 1, Test 2, or Test 3. If needed, students can use Coursera's Data Structures course (or similar) in order to help them solve problems. All students will be asked to provide proof of online assessment (e.g. Data Camp, TestDome, etc.) as part of the registration process.
---
Program Confirmation
All short programs will be confirmed two (2) months prior to the start date of the session. Short programs beginning in July will be confirmed in May, while programs beginning in January will be confirmed in December.
For in-person teaching activities: Students currently residing outside of Quebec are advised to refrain from making any travel or accommodation arrangements until the selected program has been confirmed. In the event of a program cancellation, students can choose to follow another short program or request a reimbursement.
---
Accommodation
** Please note that accommodation options are only available for in-person teaching activities.
Accommodation at the student residence Evo Old Montreal can be purchased separately. More information concerning accommodation options and pricing will be sent to all participants, by e-mail, following program confirmation.
---
Additional Information
For any registration or administrative questions, please contact us directly at shortprograms.scs@mcgill.ca.